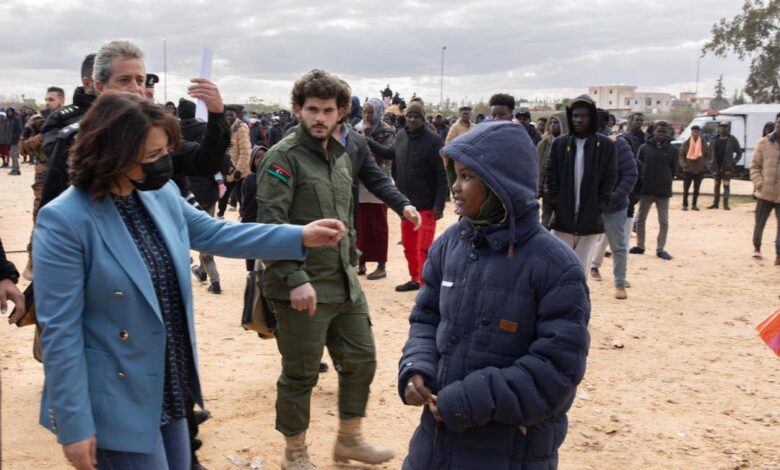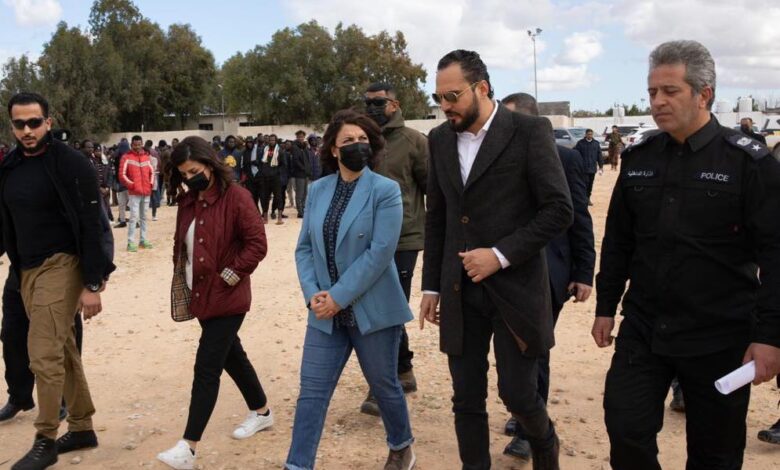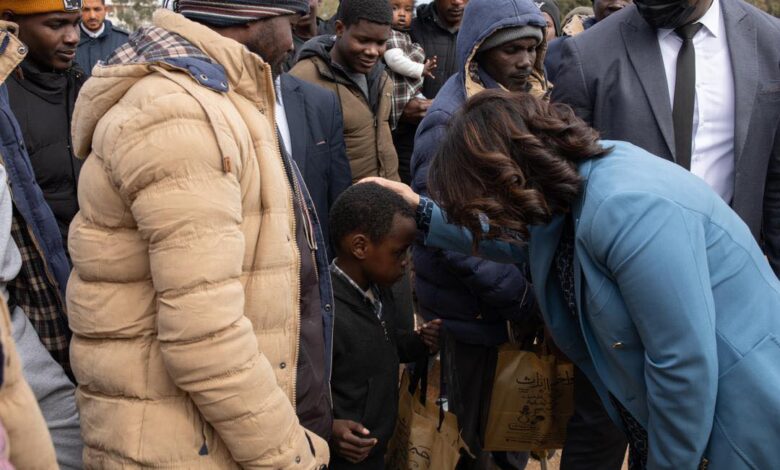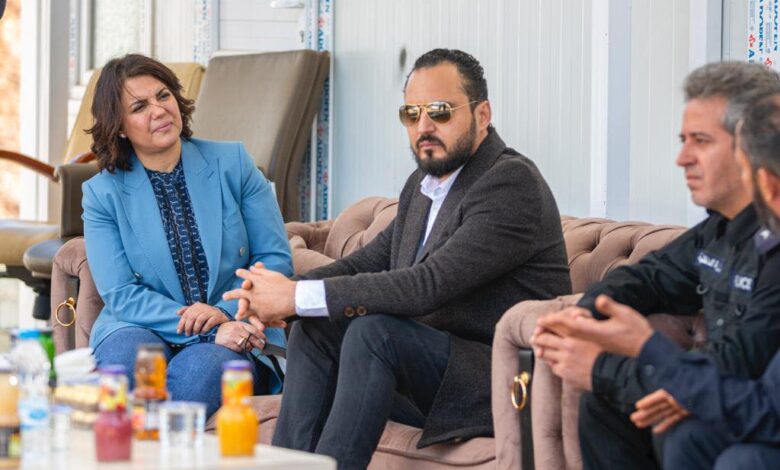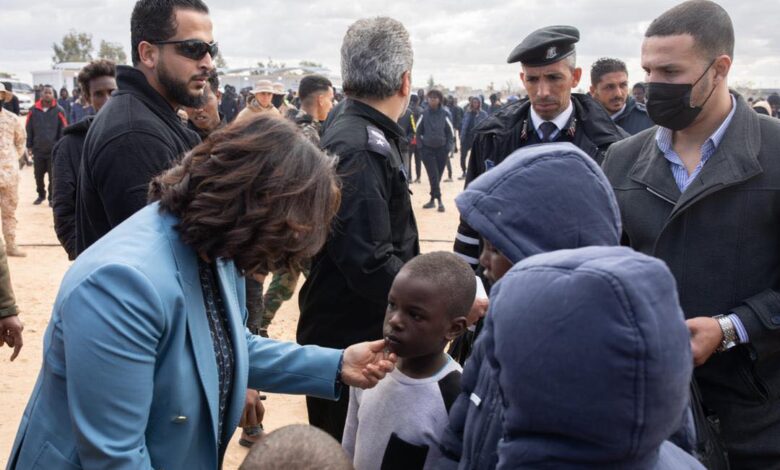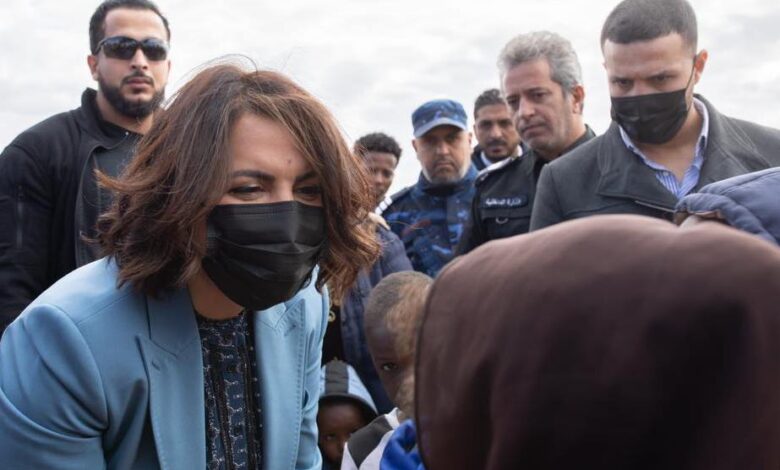 Libyan Cloud News Agency – Tripoli
The Minister of Foreign Affairs and International Cooperation, Najla Al-Manqoush, paid an inspection visit to Ain Zara immigrant shelter, south of Tripoli, on Saturday.
During the visit, Al-Manqoush listened to the demands of the immigrants, stressing the government's interest in this file, in a manner that ensures respect for human rights and preserves the dignity of all migrants.
She stated that the irregular immigration file drains the Libyan state's security and economic resources, explaining that this file needs serious international cooperation by humanitarian organizations and neighboring countries to curb immigration and protect the human and health rights of immigrants.
The minister discussed with the head of the Anti-Illegal Immigration Agency, Mohamad Al-Khouja, the most important challenges facing the work of the agency, the programs and mechanisms taken to curb the flow of migrants, ways to care for those who are in shelters, and ways to ensure respect for human rights and international laws.