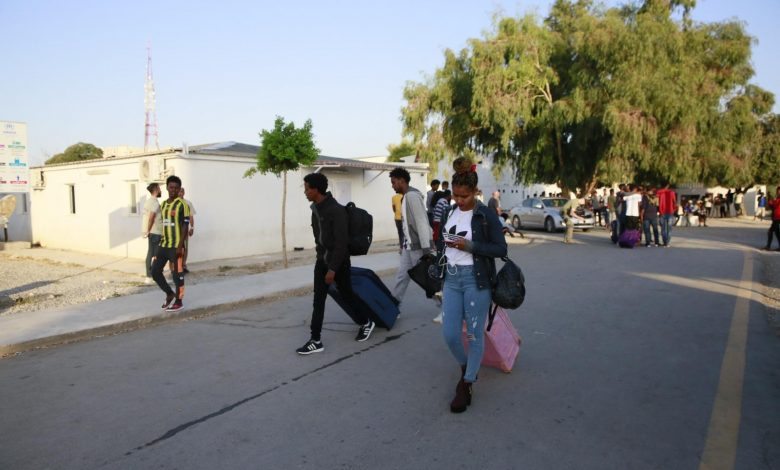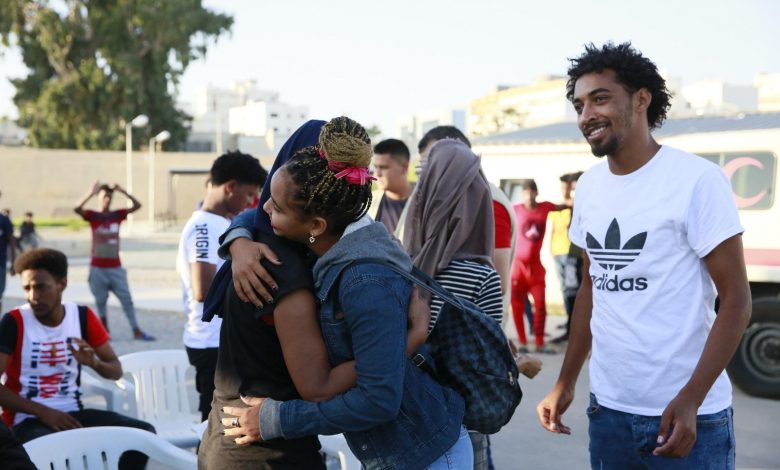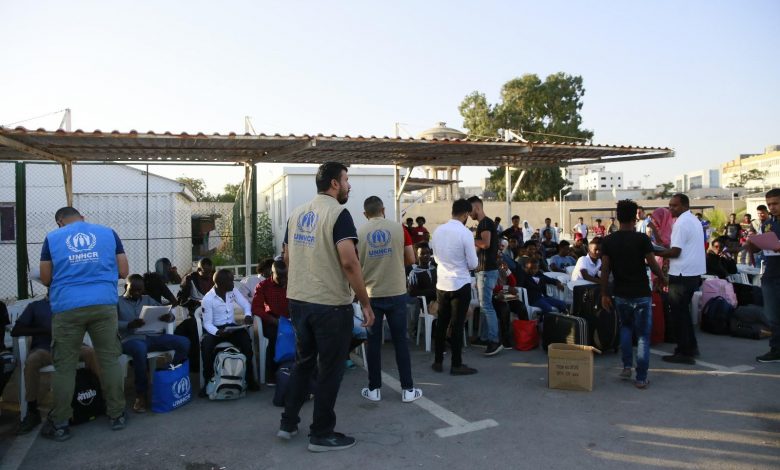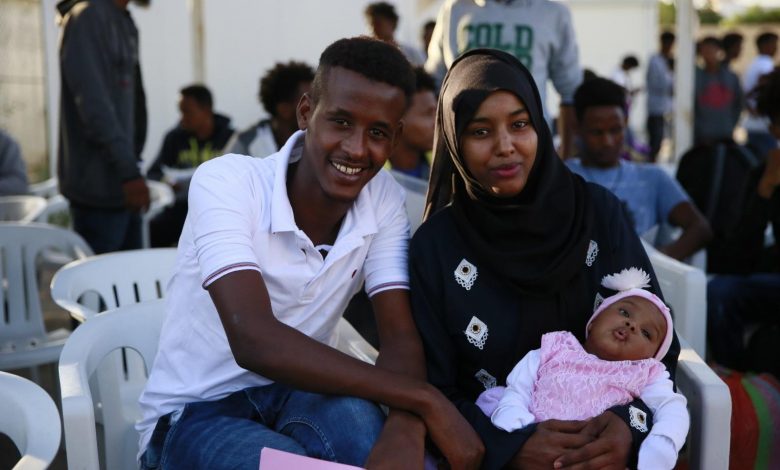 #Libyan_Cloud_News_Agency – Tripoli.
A group of 66 refugees took off on a UNHCR-chartered flight to Rwanda. This group is the first to benefit from the Emergency Transit Mechanism, recently agreed and established by the Government of Rwanda, UNHCR and the African Union.Among the group that landed at Kigali International Airport were a child born two months ago in the detention center in Libya and 26 children who were among the evacuees – all without any family members or parents. All the evacuated people were either Sudanese, Somalis or Eritreans.Upon arrival, the refugees were registered and provided with the necessary documentation before being transferred to the Gashora transit center, around 60 kilometers south of the capital Kigali – according to the UNSMIL.
The UNHCR provides shelter, food, water, kitchenware, blankets, mosquito nets and other essential relief items.According to UNSMIL, a team of nine health professionals, including psychologists, as well as counselors working with children and survivors of sexual violence, will work to provide health care and assist evacuees who survived torture, sexual violence and human rights abuses while staying in Libya.The entire group has been granted refugee status, pending the assessment of their claims by UNHCR, and will have the same rights as other refugees in Rwanda, which includes access to education and health care, freedom of movement and work.
UNHCR estimates that it will spend US$ 10 million on initial investments and running the Emergency Transit Mechanism between Libya and Rwanda by the end of the year.