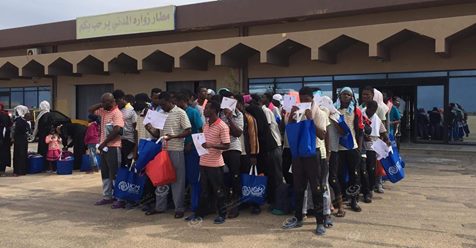 The deportation unit of the illegal immigration center Zuwarah and the Zuwarah Passport Bureau in coordination with the International Organization for Migration (IOM) deported 80 migrants on Thursday.
They migrants came from Guinea-Conakry, Congo and Ivory Coast. They flew from Zuwarah to Maitiga International Airport.
It is noteworthy that the deportation took place in cooperation with the centers and branches in the Western Region and the Department of deportations Directorate General of the Immigration Control Authority.