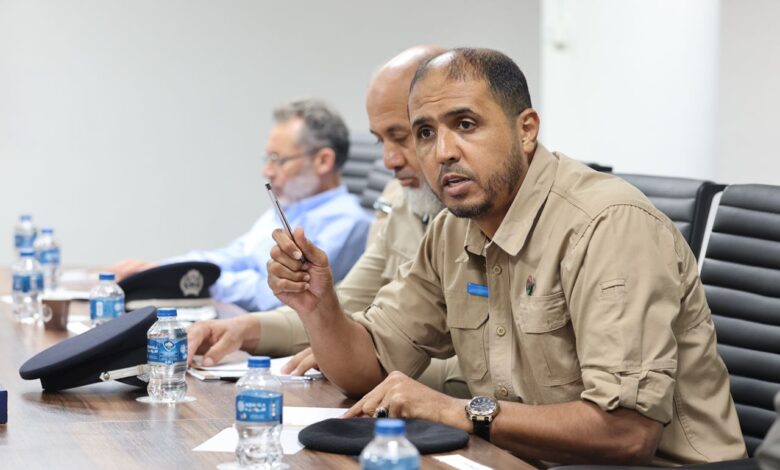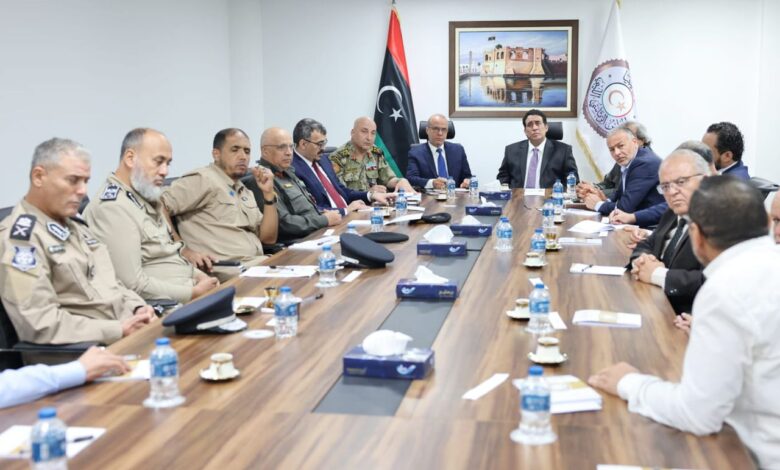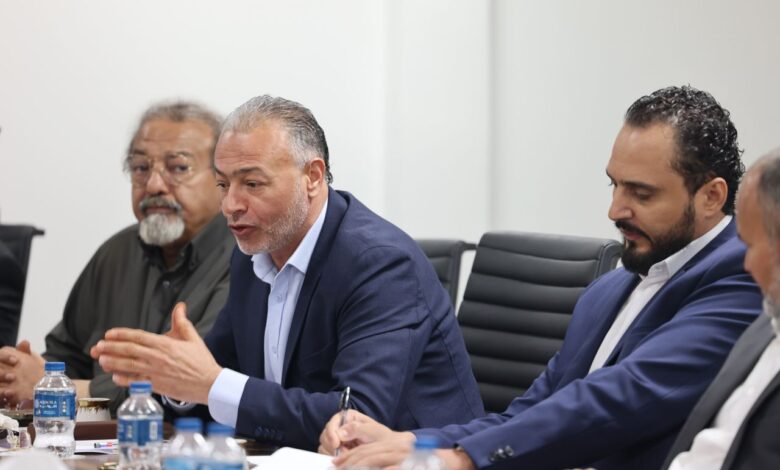 Libyan Cloud News Agency – Tripoli
The Head of the Presidential Council, Mohamed Al-Manfi, and member of the Council, Abdullah Al-Lafi, held a security meeting with government officials on Monday killing of a number of irregular migrants in Sabratha.
the Chief of the General Staff of the Army, the Minister of Interior, the Head of the General Intelligence Agency, the Chief of Staff of the Land Forces, the Chief of the Internal Security Service, and the Head of the Anti-Illegal Immigration Agency attended the meeting, in addition to the mayors of and security managers of Sabratha, Zawiya, Surman, and Zuwara.
The attendees discussed ways to combat transnational organized crime, maintain security, especially the security of the maritime borders to prevent the movement of migrants across the sea, and cut off all roads for human traffickers in areas where the phenomenon of human smuggling is active.