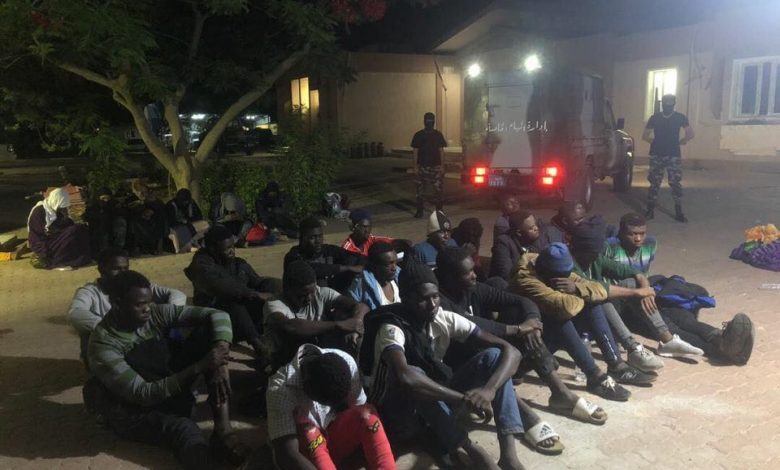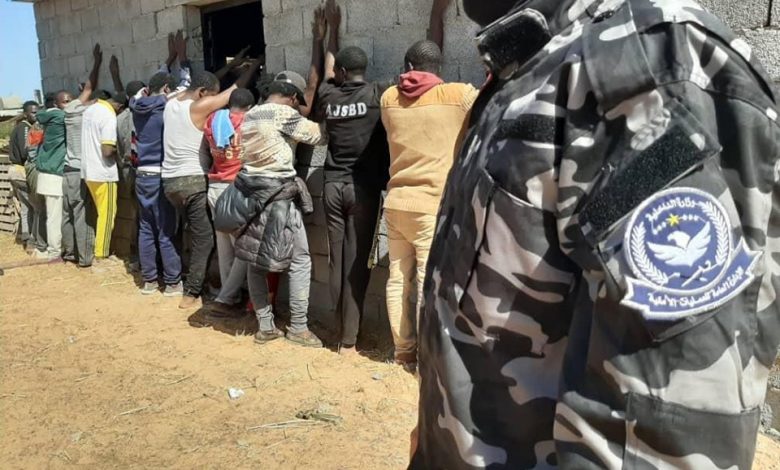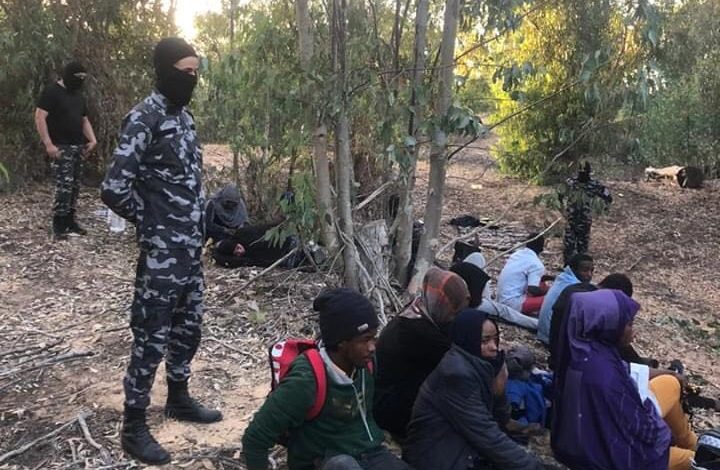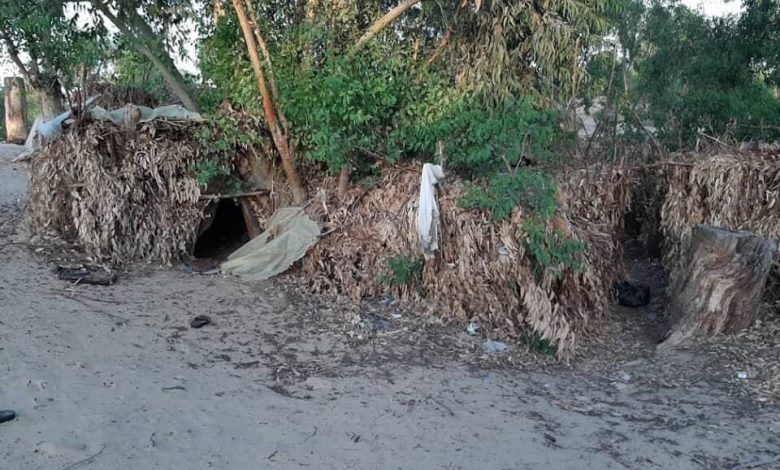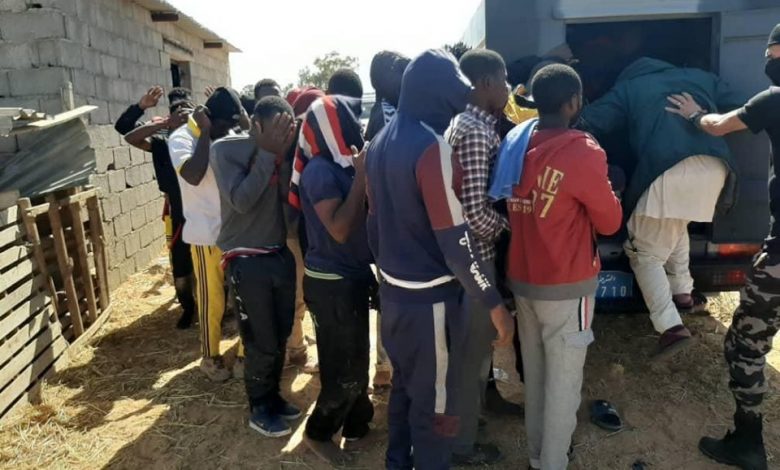 Libyan Cloud News Agency – Algarabulli
The Special Tasks Department of the Ministry of the Interior has thwarted a human smuggling attempt in Algarabulli town.
A number of migrants were detained and they were referred to the competent authorities to take legal measures against them.
According to the Ministry of Interior, the search for the human smugglers is going on.