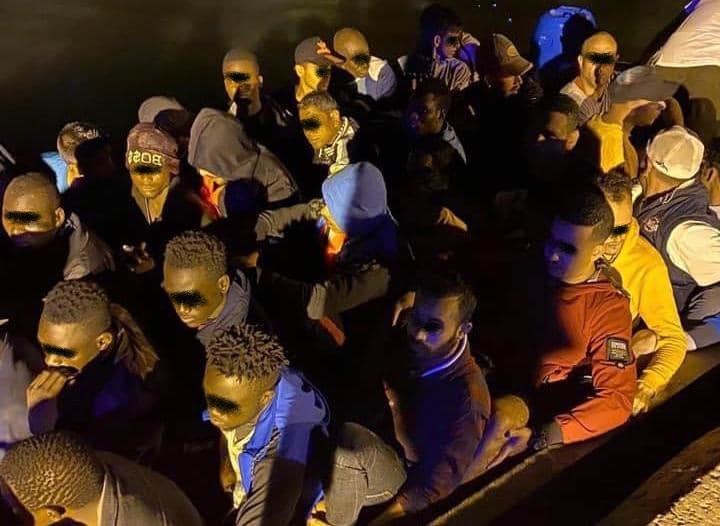 Libyan Cloud News Agency – Zuwara
The Anti-Smuggling Unit in Zuwara city has saved 20 irregular migrants of different Arab, African and Asian nationalities.
The operation took place after the Unit received a distress call from a broken wooden boat 18 miles off Milletah coast.
The Unit provided first aid and humanitarian supplies to the migrants before handing them over to the Illegal Migration Center in Zuwara.