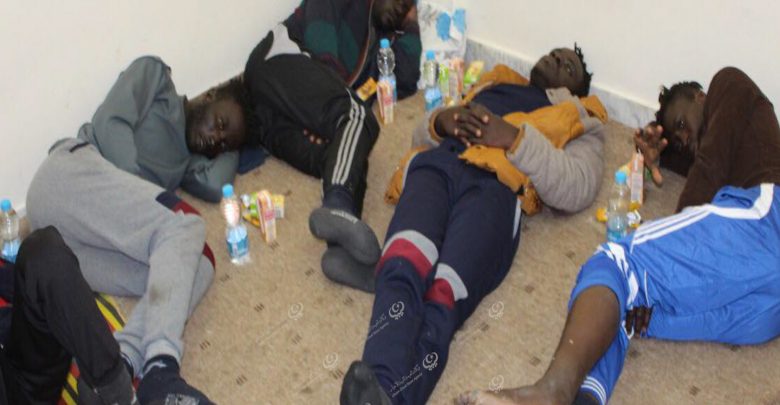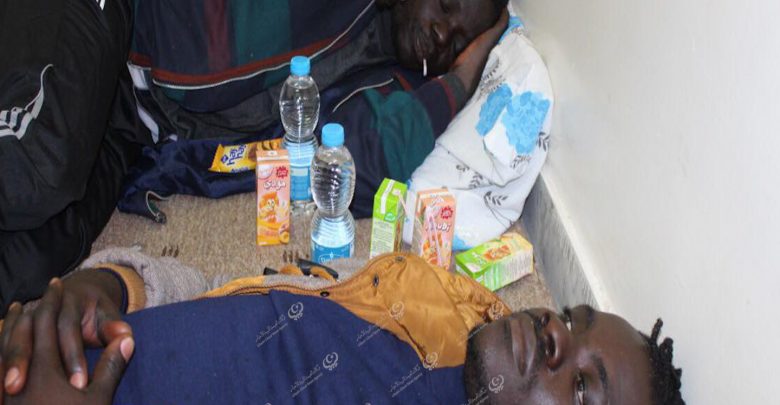 Misrata police officers found 12 illegal immigrants of different nationalities late on Monday night after their boat was disrupted.
The head of Misurata police station, Colonel Hisham al-Duwaini, said the migrants were aboard a wooden boat. 10 migrants were found alive in poor health conditions and that two migrants were found dead.
According to Al-Duwaini, one survivor was Algerian, one Egyptian and the other eight of different African nationalities. The latter explained to them during an investigation that the boat sailed from Sabratha a few days ago and that they stayed for several days at sea without eating or drinking. The total number of migrants aboard was 25.
Al-Duwaini explained that the center took over dealing with the incident after being assigned by the Public Prosecution, adding that their intervention was of humanitarian necessity, pointing out that they handed over the boat to the central sector of the Coast Guard. He appreciated the intervention of humanitarian organizations in providing assistance to survivors.