Life and Community
Water and sewerage company support 7 pumps in Nesma
#Libyan_Cloud_News_Agency - Nesma.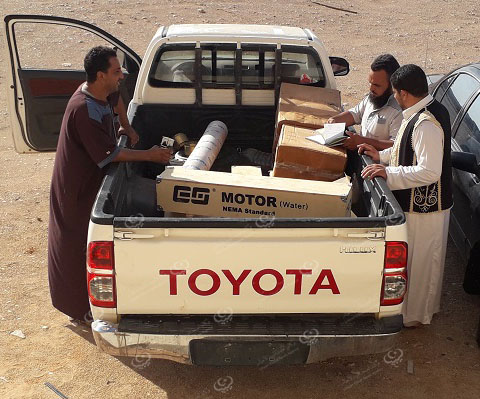 Nesma Municipality provided support to the municipal water and sanitation company in four submersible pumps for the deep wells in Abu Gharb, Mersit, Ras Al-Tabl and Al-Mikhmurah and three pumps for Nesma Center.
The wells were exposed to the combustion of the pumps in Nesma as a result of the fluctuation of the electricity during the period of loading.