Life and Community
Stagnant water on the road in Shu'airf
#Libyan_Cloud_News_Agency - Shu'airf.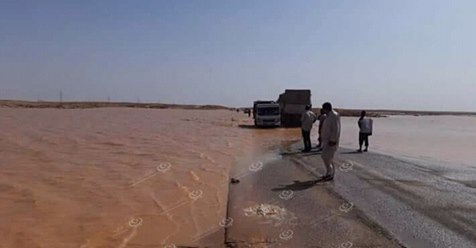 In cooperation with the Municipalities of the South, the municipality of Shu'airf provided water tanks from Qarara on the Shu'airf road. The road was filled with water due to the floods, which obstructed traffic for several days.
Drivers were forced to turn, and a bumpy roadway caused many cars to be disrupted. The campaign opened the way in both directions.