Life and Community
Protesters set ablaze the ground offices of the Financial Services building in Sabha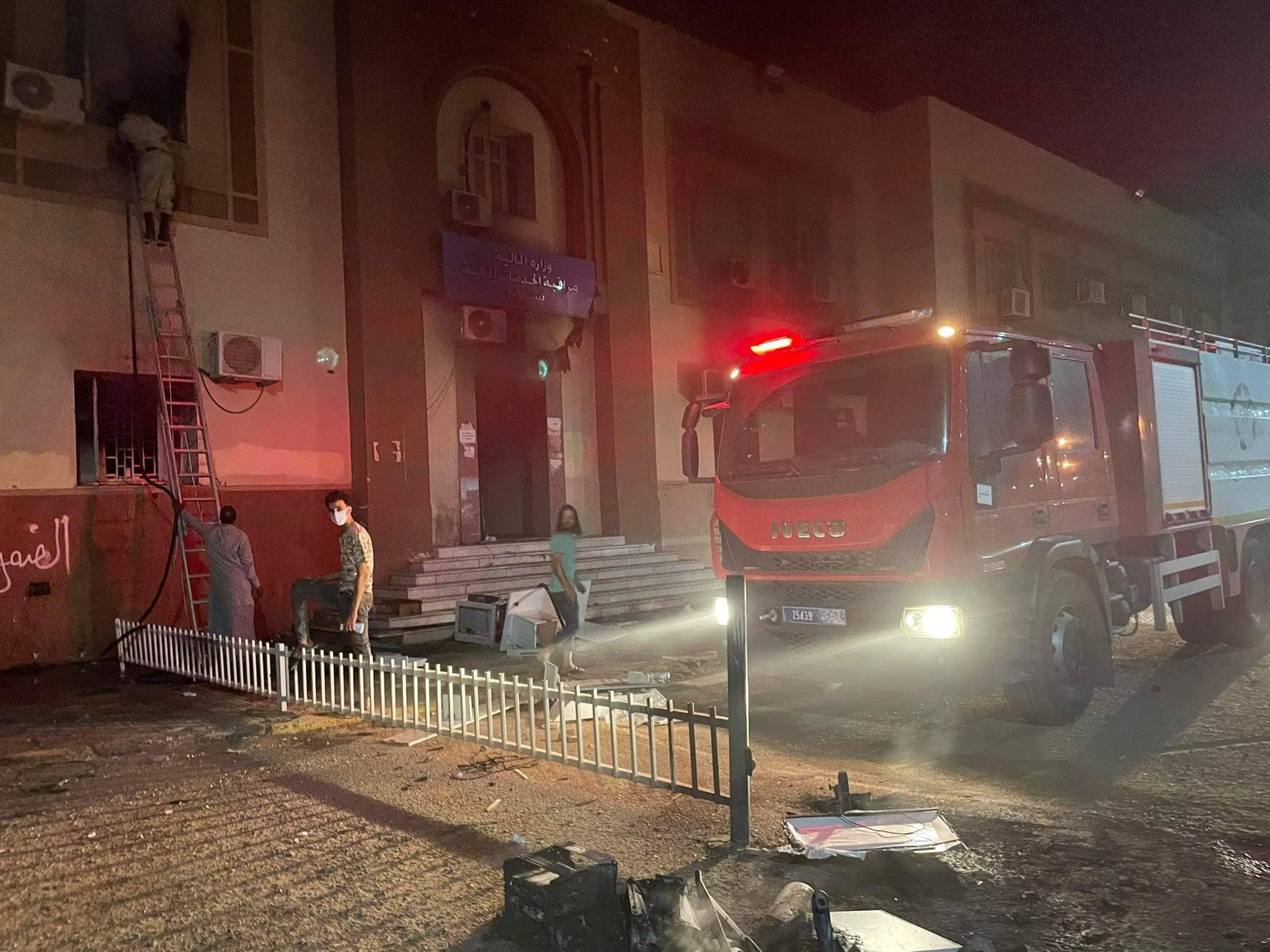 Libyan Cloud News Agency – Sabha
Protesters in Sabha in south Libya set fire near the Municipal Council building which later spread to the ground offices of the Financial Services building.
The protesters burned tires in a number of areas in the city in protest against the poor living conditions and the deterioration of services.
The Civil Defense brought the fire under control.