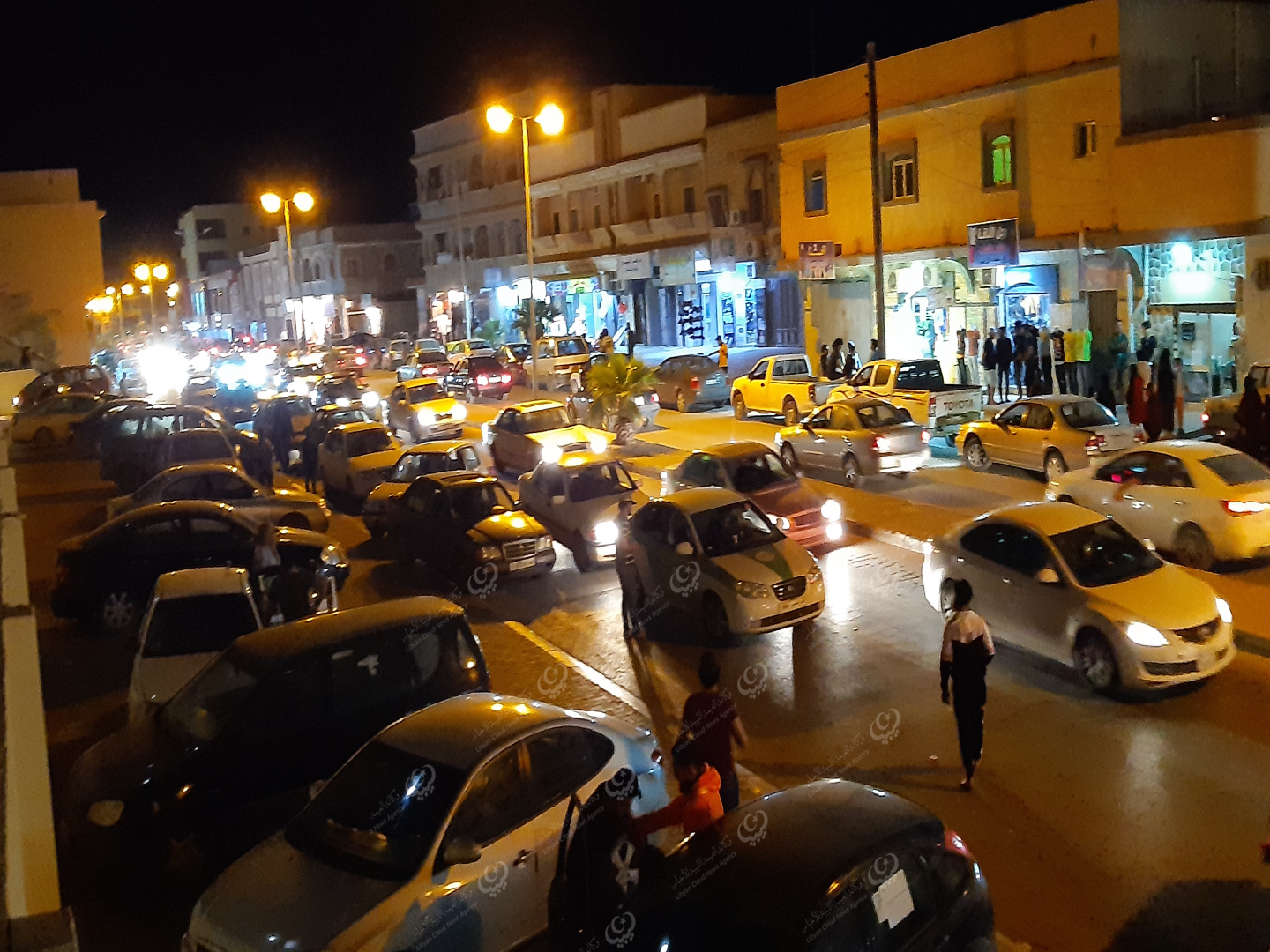 Libyan Cloud News Agency – Tarhuna
The streets of Tarhuna city have witnessed a gradual return to normal life.
People went shopping after Ramadan Iftar meals, after more than 19 days of power outages and telecommunication disruption.
The mosques and shops were reopened after the city recorded no cases of coronavirus.
It is noteworthy that the city is still witnessing fuel and liquefied petroleum gas crises.