Life and Community
Heavy rains lead to the floods in some valleys in Bani Walid
#Libyan_Cloud_News_Agency - Bani Walid.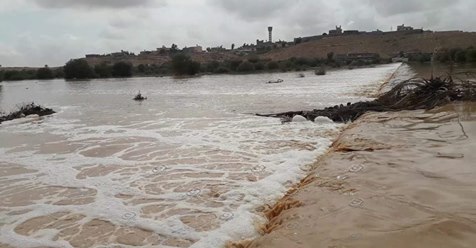 Heavy rains on the city of Bani Walid led to floods in some valleys. The people of the city see these floods as good predictions as the rain is the main source of watering those valleys.
These rains lead to an increase in groundwater stocks in Bani Walid for use in agriculture in November.