Life and Community
Benghazi scouts visit cities of the oases
#Libyan_Cloud_News_Agency - Benghazi.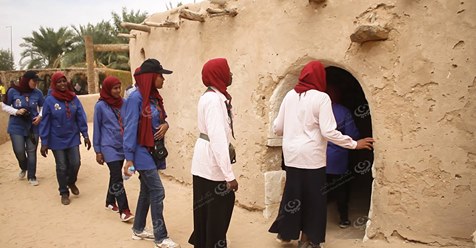 The Scouts of Jalo and the women's associations received guides and leaders of the Benghazi Commissioners on Thursday. It was their first visit to the city of Jalo. They wanted to learn about the city's history and historical monuments.
The head of the Jalo Scout, Ahmed Hammou, said that this visit was carried out by the guides of the Benghazi Commission to the cities of the oases to explore several vital places, and to identify the landmarks of the oasis cities and their nature during the various scouting expedition in the Libyan desert.
"We visited the city of Awjila on a guided tour of the Old Mosque, the Old City, Dar Omran Bin Asbei Heritage and many other attractions that we enjoyed visiting for the first time." The trip took three days.