Life and Community
Arabic Sign Language Course in Tripoli
#Libyan_Cloud_News_Agency - Tripoli.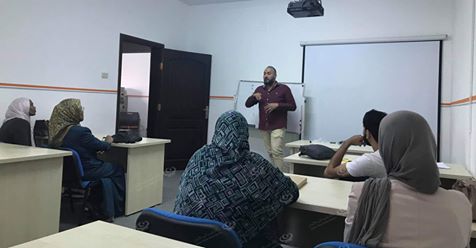 The Arabic sign language course concluded with the first level of the Al-Amal professional team to teach Arabic sign language and support the deaf group Thursday afternoon in Tripoli. Seven participants from different groups from the community and those interested in this event participated.
The aim of these courses is to provide an environment for the deaf and integrate them into society. All groups of society were targeted and everyone who wants to learn the sign language.
The course will continue for four days as a first level for the general and the doctors. The second level will be the end of October, and these courses will continue to teach sign language speakers to support the deaf and the hard of hearing directly and indirectly within the Libyan society.