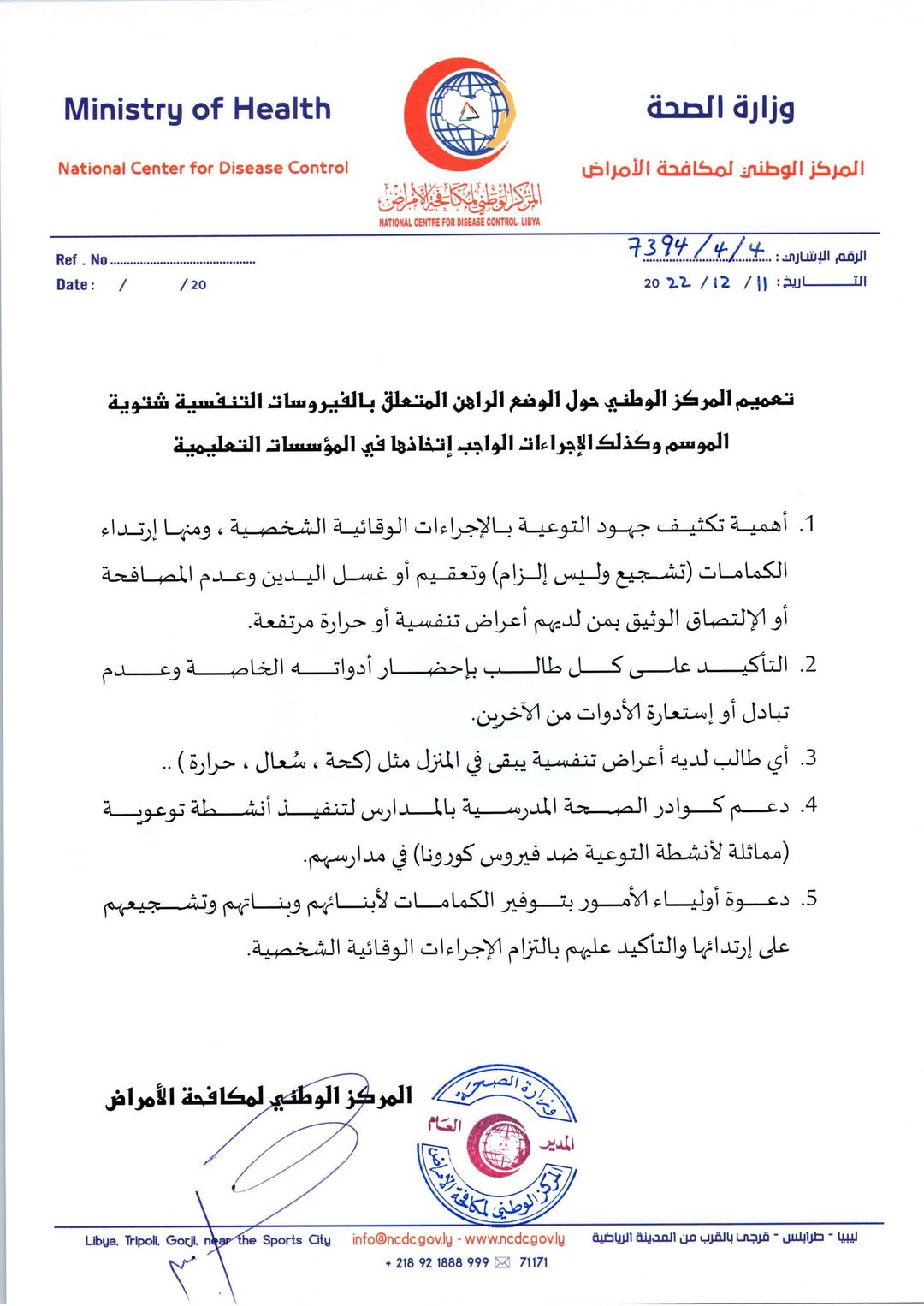 Libyan Cloud News Agency – Tripoli
The National Center for Disease Control issued a circular regarding the respiratory syncytial virus (RSV) and the measures that should be taken in educational institutions.
In its circular, the center called for wearing masks, sterilizing or washing hands, and not shaking hands with those who have RSV symptoms.
The center stressed that every student should bring his own stationery and not exchange or borrow it from others, and any student who has RSV should stay at home.
The center advised health staff in schools to carry out awareness activities, and to invite parents to provide masks for their sons and daughters, encourage them to wear them, and assure them to adhere to personal preventive measures.