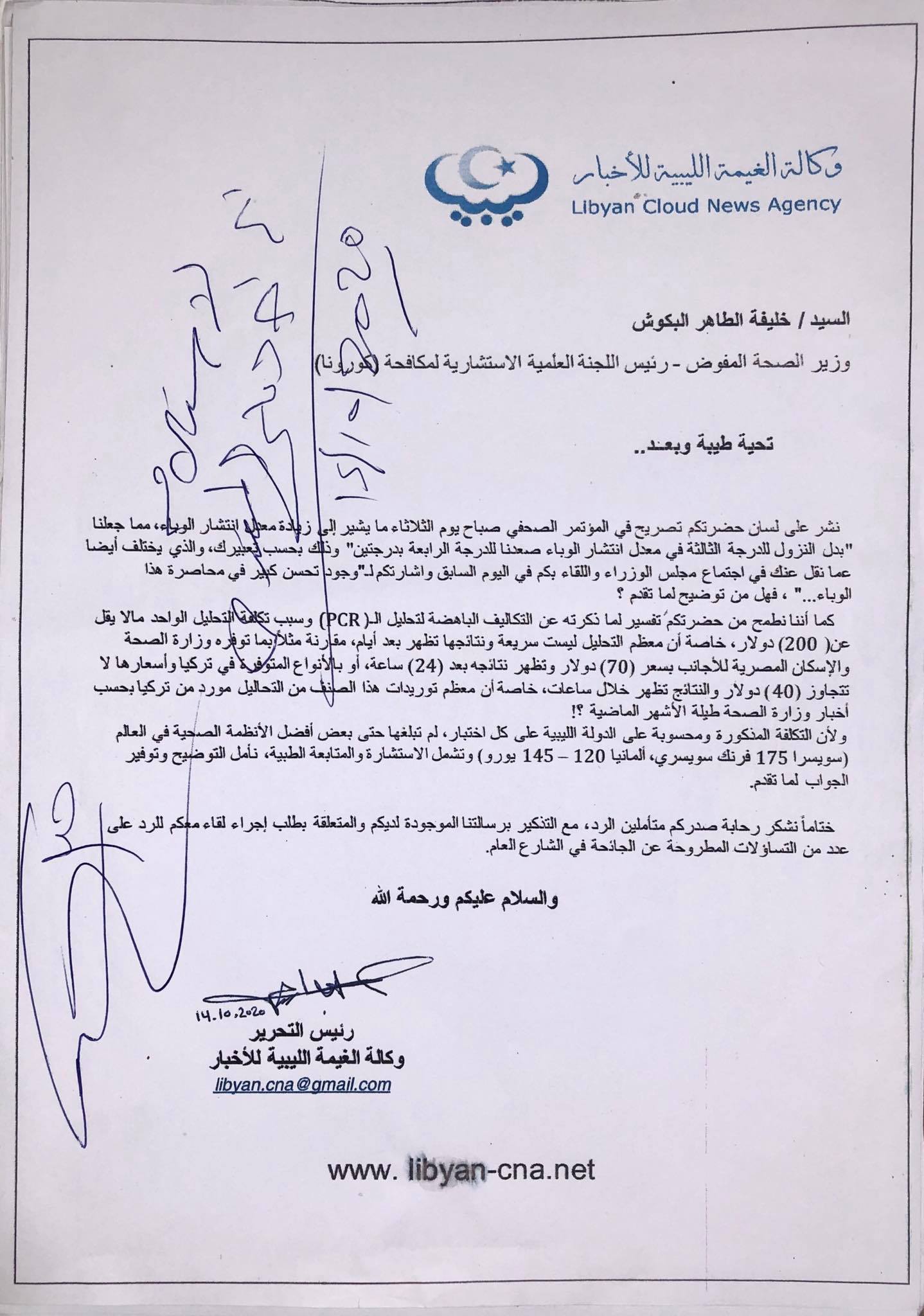 Libyan Cloud News Agency – Tripoli
The Minister of Health of the Government of National Accord, Khalifa Al-Bakoush, has raised doubts of corruption regarding the cost of the Coronavirus swab tests.
The Minister, who is also the head of the Scientific Advisory Committee to Combat Coronavirus, announced in a press conference last month that the Coronavirus swabs cost the public treasury an amount of $ 200 for each test.
Al-Bakoush declined to disclose to the media the reason for this high cost of swab testing.
The Libyan Cloud News Agency sent a message to the Minister on October 15, requesting clarification to the public regarding his statement on swab testing, but he did not reply Also after the reminder.