Health and Environment
The head of the Presidential Council and the Minister of Health discussed the Coronavirus pandemic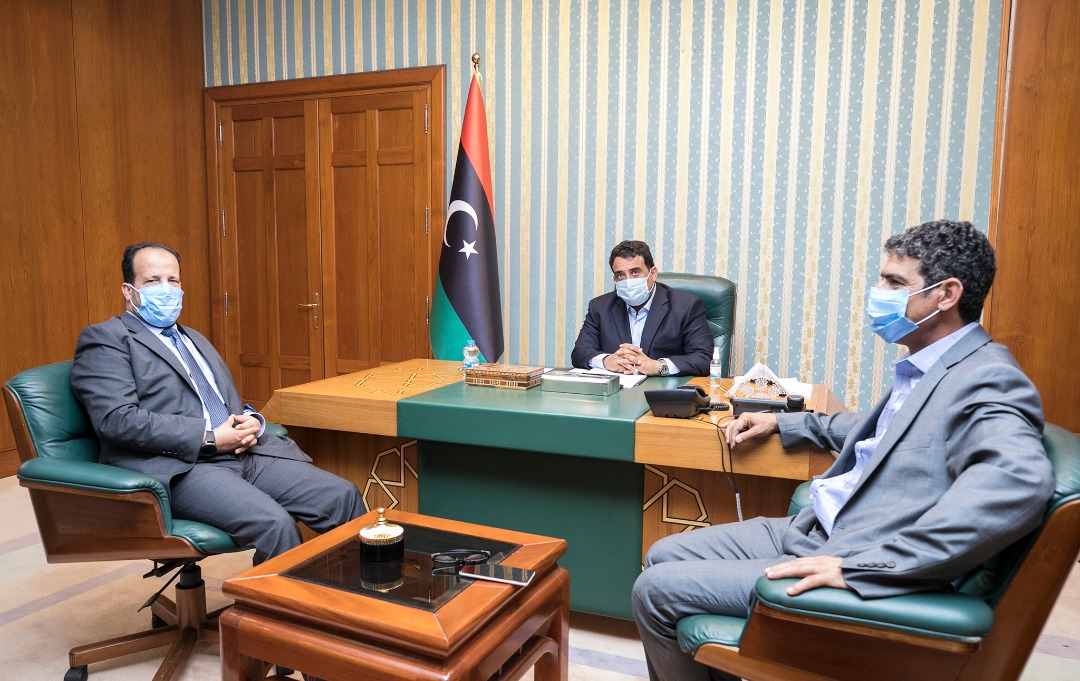 Libyan Cloud News Agency – Tripoli
The head of the Presidential Council, Mohamed Al-Menfi, met with the Minister of Health, Ali Al-Zanati, to discuss ways and measures to combat the Coronavirus.
Both sides agreed on the need to take health and preventive measures at the land, air and sea borders.
Al-Menfi stressed the need to follow up on the situation of Libyans stranded in Tunisia, calling for urgent solutions to ensure their return to Libya as soon as possible.