Health and Environment
The Food and Drug Control Center writes to the government regarding the shipment of Sputnik V Coronavirus vaccine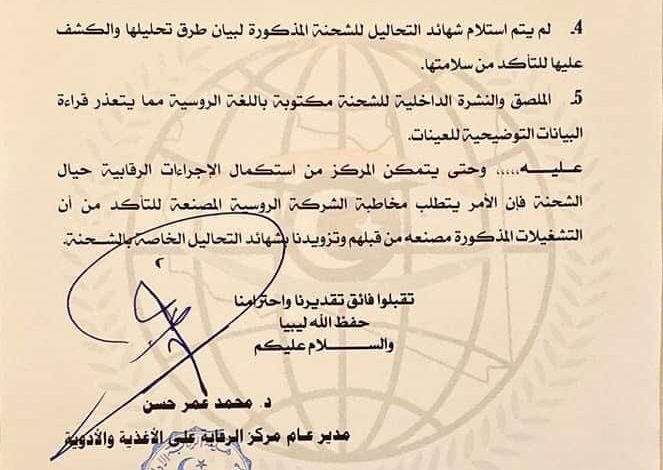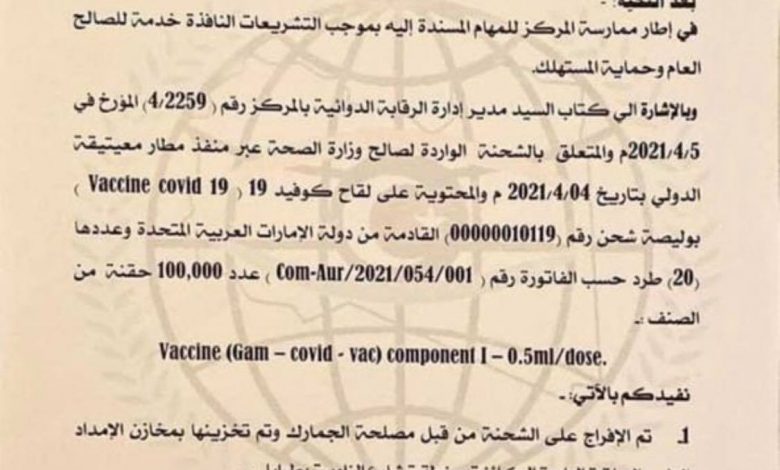 Libyan Cloud News Agency – Tripoli
The Director of the Food and Drug Control Center, Mohamed Hassan, sent a letter to the Prime Minister of the Government of National Unity regarding the first shipment of the Coronavirus vaccine.
Hassan requested in his letter that the government should contact the developer of Sputnik V vaccine to make sure that the doses which have arrived in Tripoli from the United Arab Emirates were approved by them.
He also requested the developer to provide the analysis certificates for the shipment, indicating that the leaflet attached with vaccine is written in Russian which violates the Libyan Health Law No. 106 of 1973 that requires health leaflets be written in English.
The first shipment of Russian Sputnik V vaccine arrived at Mitiga Airport in Tripoli on Sunday, April 4. The shipment contained 101,250 doses, according to the Ministry of Health.