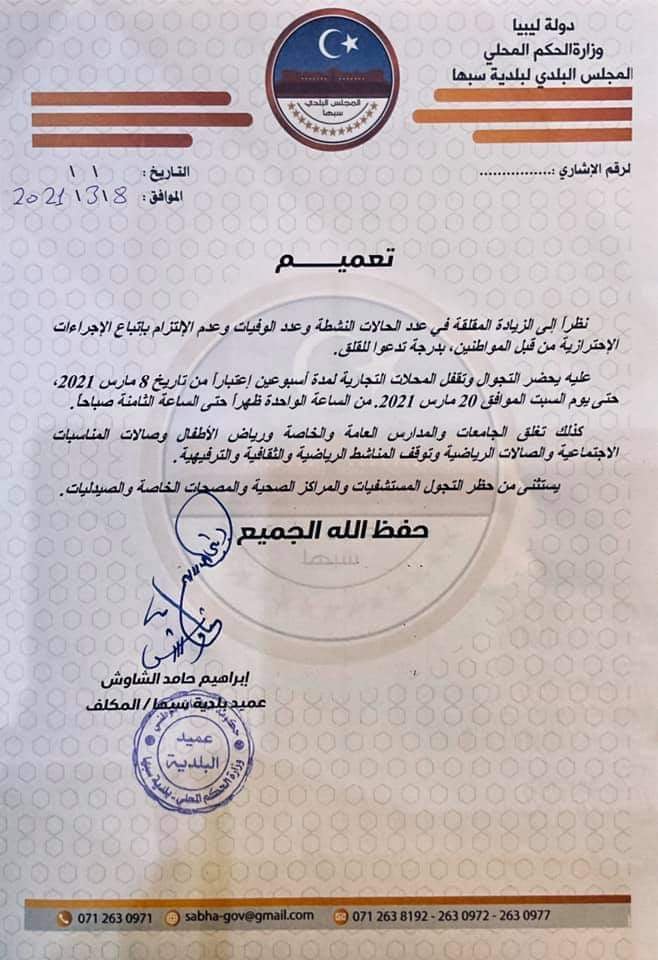 Libyan Cloud News Agency – Sabha
The Mayor of Sabha, Ibrahim Al-Shawish, issued an order to close shops, universities, public and private schools, kindergartens, and social and sports halls.
Al-Shawish warned of the worrying increase in the number of Coronavirus cases and the increase in the death numbers, stressing the need to follow the instructions and to adhere to the lockdown period for two weeks.
Al-Shawish excluded hospitals, health centers, clinics and pharmacies from the lockdown.