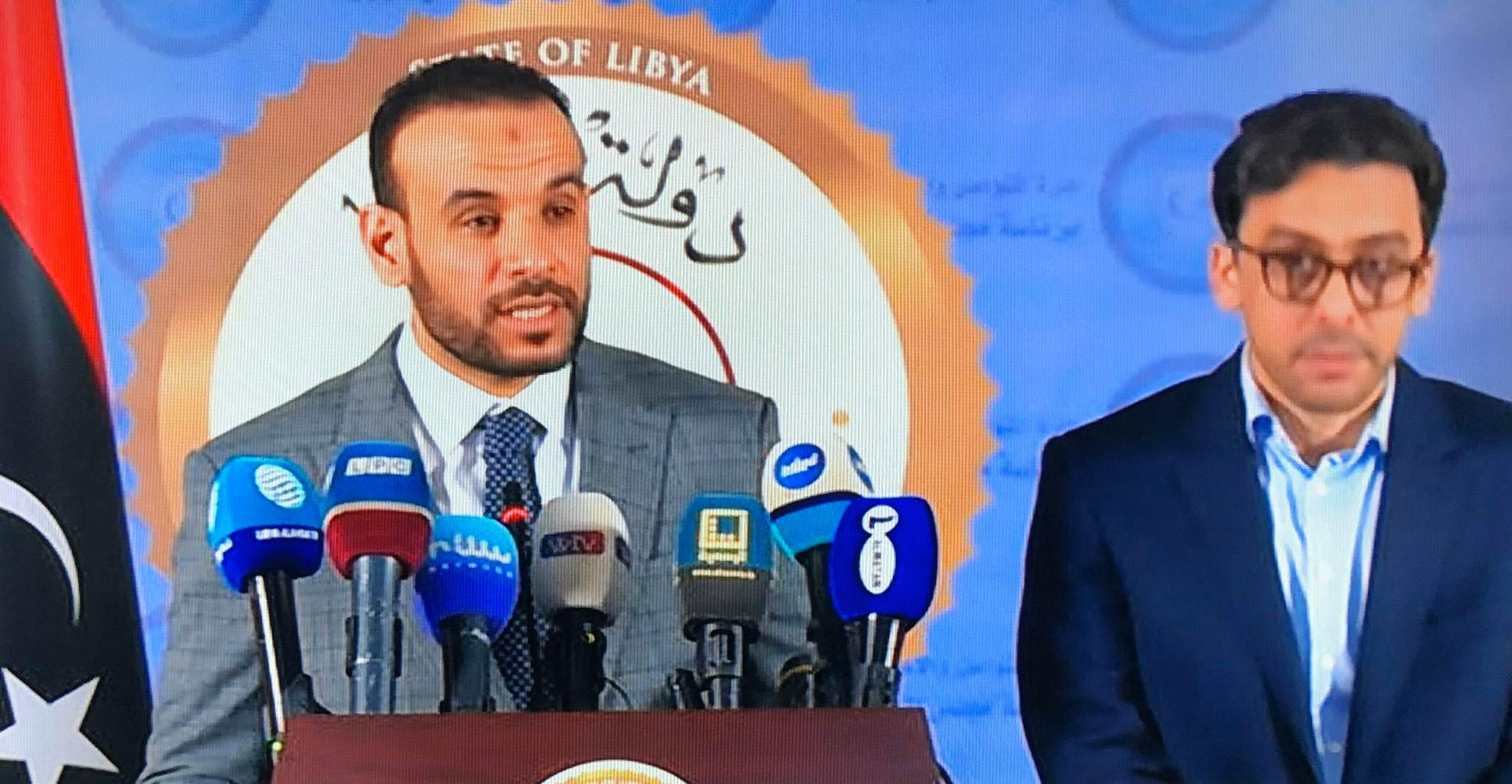 Libyan Cloud News Agency – Tripoli
The Undersecretary of the Ministry of Health of the Government of National Accord, Mohammed Haitem, and the Chairman of the Libyan Post Telecommunications and Information Technology Company, Faisal Qirqab, has held a press conference on the Coronavirus pandemic.
Mohammed Haitem said that the Ministry of Health had prepared a unified strategy with all the municipalities to fight the disease.
He pointed out that the unified strategy will be launched on Sunday, March 29, adding that quarantine sites have been established in Sabha, Ghat and some border gates.
He revealed that there are 150 ventilators outside hospitals, and that work is underway to import equipment for COVID-19 tests that give results within 45 minutes instead of the current ones which give results after 3 hours.
Haitem stated that the first batch of 500 intensive care beds will be received on Monday and they will be distributed directly to 16 quarantine centers established outside the hospitals.