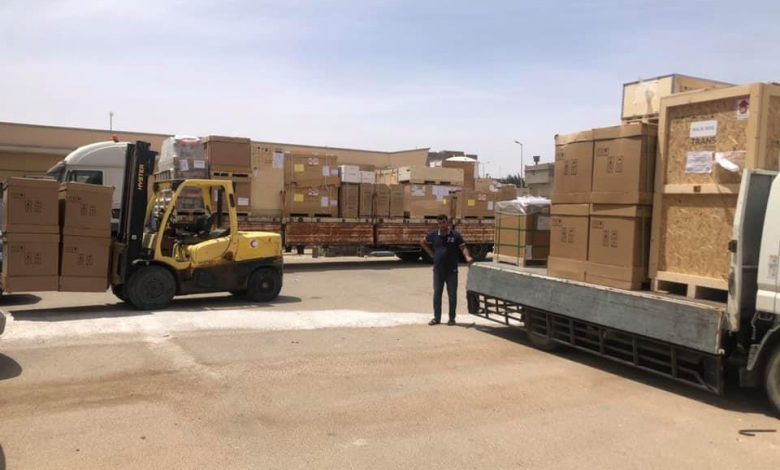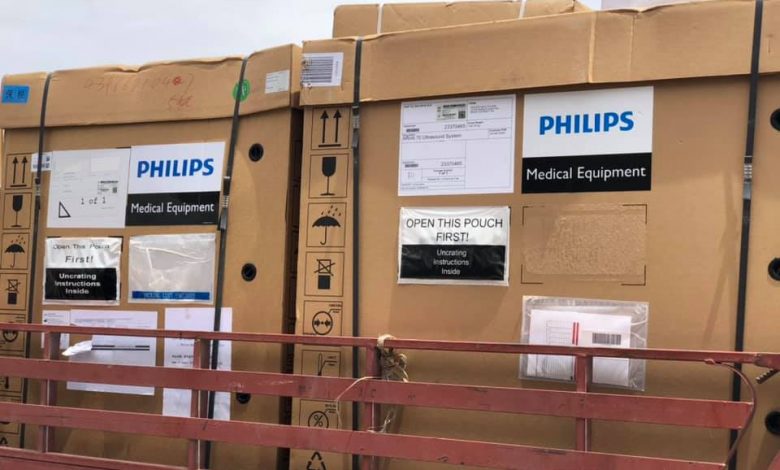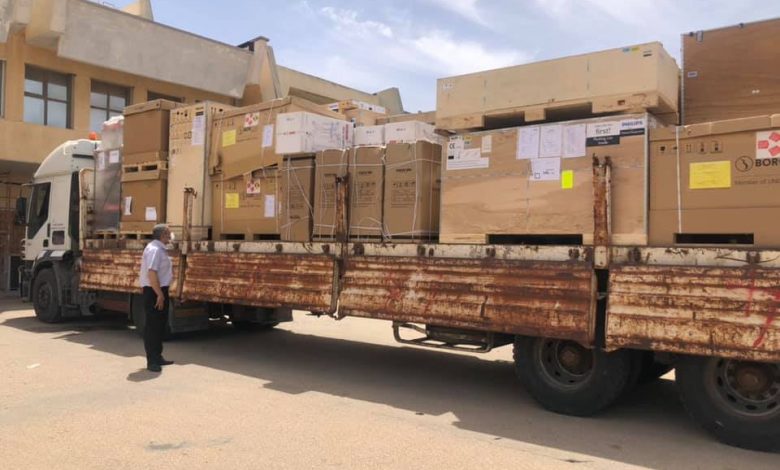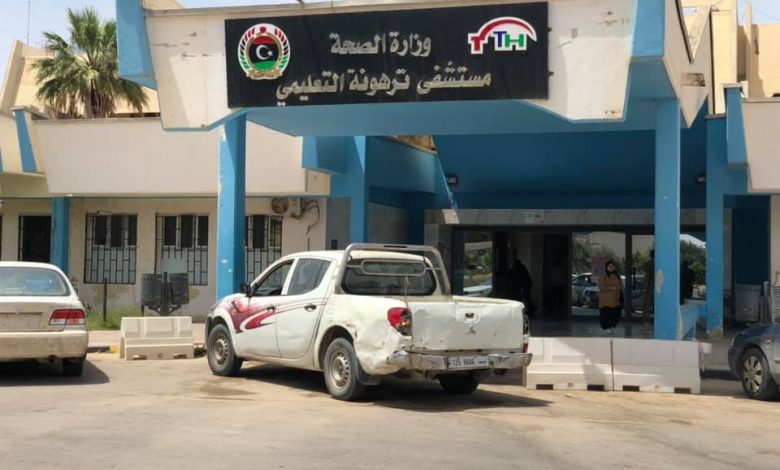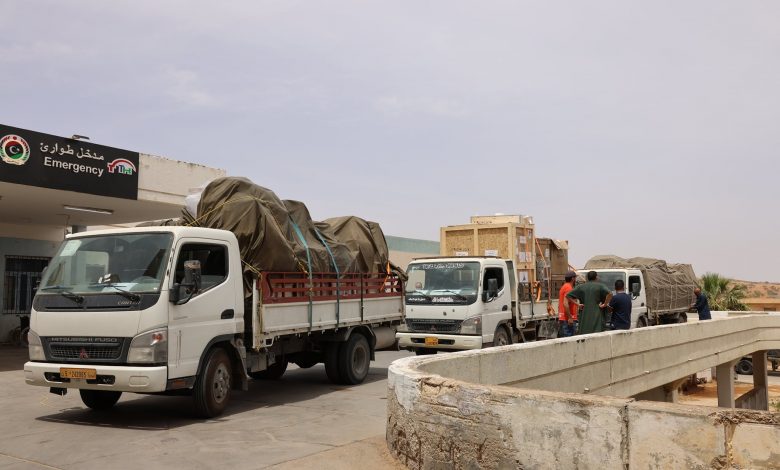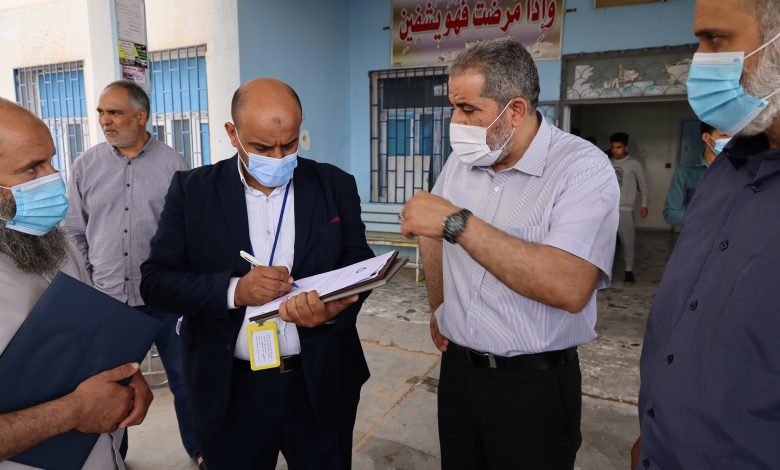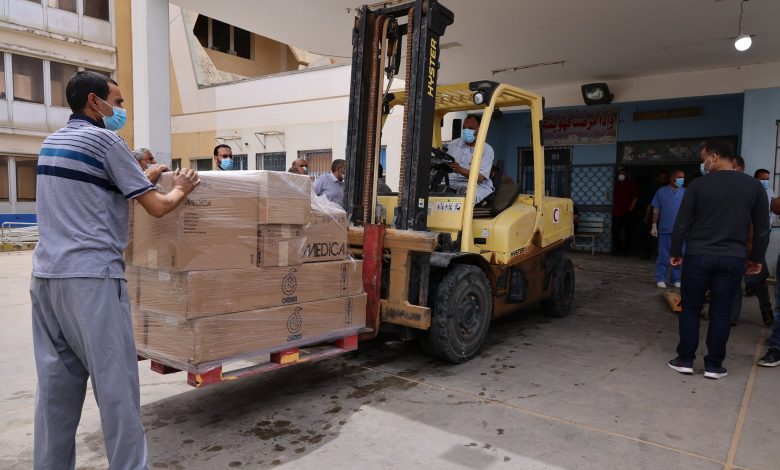 Libyan Cloud News Agency – Tarhuna
The Sustainable Development Department of the National Oil Corporation (NOC) sent a medical convoy to Tarhuna Educational Hospital.
The convoy included radiology and respiration devices, intensive care equipment, screens, ultrasound devices, intensive care medical beds, in addition to laboratory equipment, detection devices, baby incubators, blood laboratories, office furniture and many other needs that were identified after a specialized team visited the hospital in advance and fully determined the needs.
The Chairman of Tarhuna Steering Council, the Head of the Hospital Committee, the Director General of the Hospital and the Acting Manager of the Sustainable Development Department attended the handover ceremony.