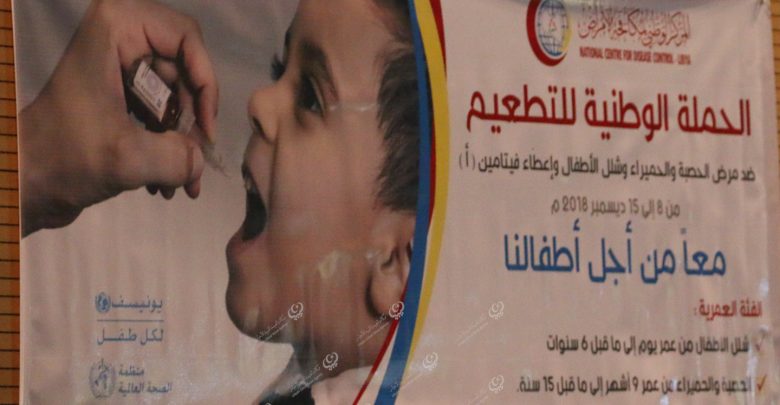 The training program of the 2018 National Immunization Campaign was launched on Saturday under the auspices of the World Health Organization (WHO) and UNICEF, the supervision of the National Center for Disease Control and the implementation of the health office in Sabha.
The representative of the WHO in the south, Radhia Jeddawi, called for the establishment of the National Campaign for Immunization in 2018 in response to the spread of measles – 800 confirmed cases throughout Libya.
As a result, UNICEF and the National Center for Disease Control provide vaccinations and vaccination kits as well as training courses for vaccination supervisors in November.