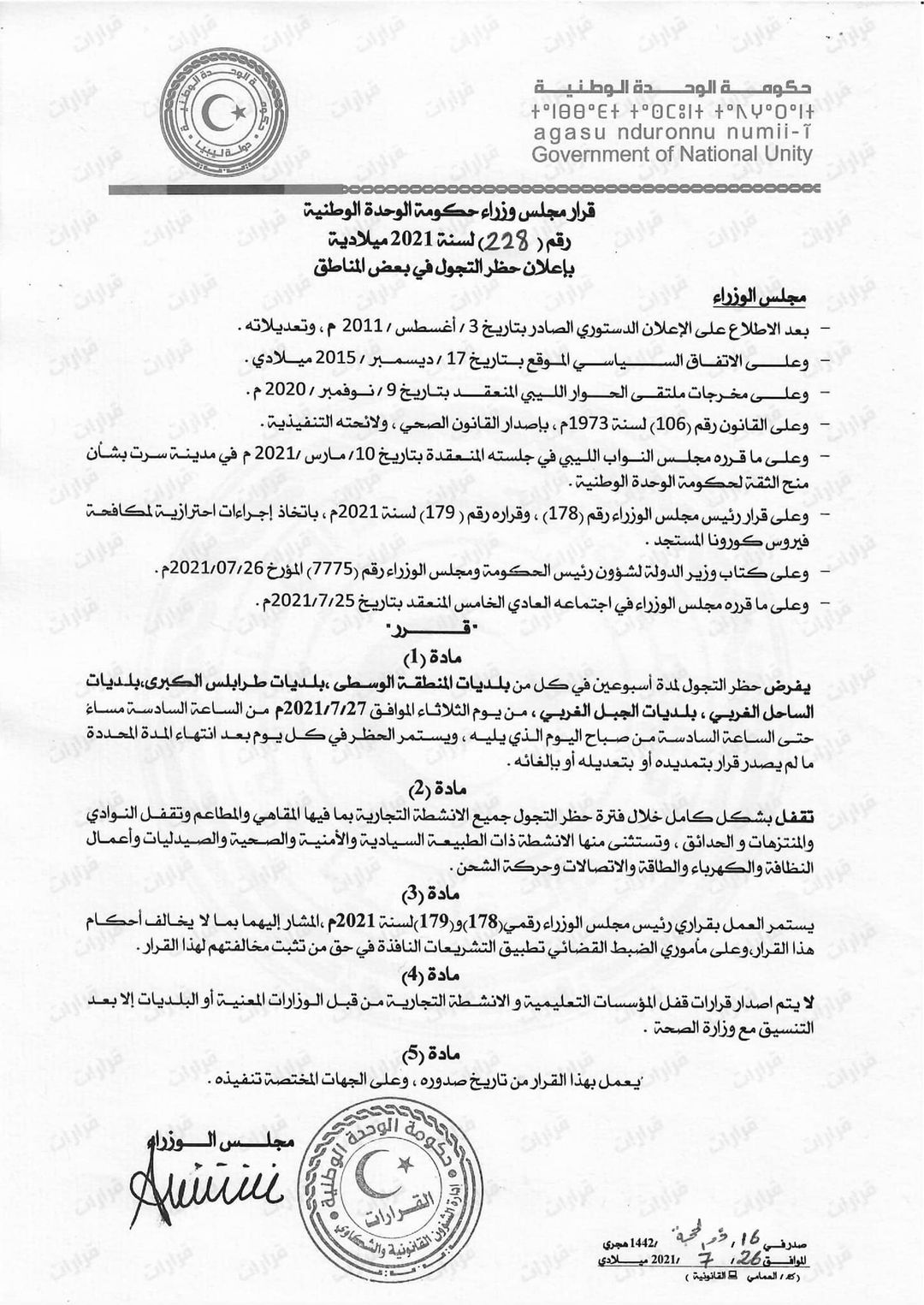 Libyan Cloud News Agency – Tripoli
The Government of National Unity declared on Monday lockdown in some cities for a period of two weeks.
The lockdown starts from Tuesday, July 27, from six in the evening until six in the morning of the next day in the cities of the Central Region, Greater Tripoli, West Coast, and the Western Mountain.
During the lockdown, all commercial activities will be closed, with the exception of activities of a sovereign, security and health nature, pharmacies, and cleaning works, in addition to electricity, communications and energy works.
The lockdown aims to limit the spread of the Coronavirus.