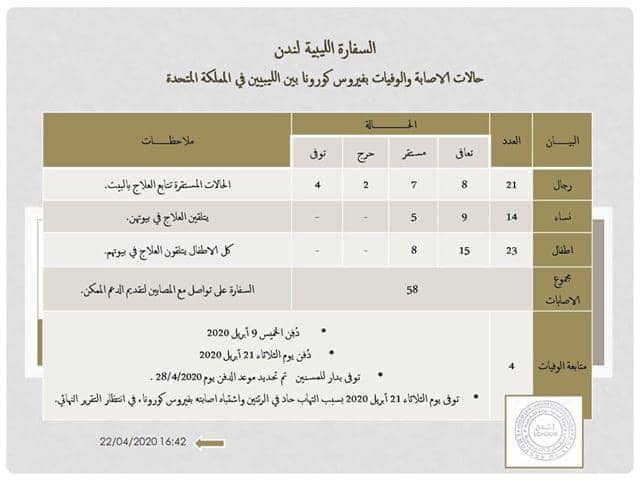 Libyan Cloud News Agency – London
The Ministry of Health of the Government of National Accord has announced that the Coronavirus cases among Libyan expats in Britain have risen to 85.
The ministry explained that the number of male patients has reached 21, four of them have died, eight have recovered, and seven are in stable condition while two are in critical condition.
"The number of female patients has reached 14, five of them are in stable condition and nine have recovered," it added.
It concluded that the number of pediatric patients has reached 23, 15 of them have recovered and eight others are in stable condition.