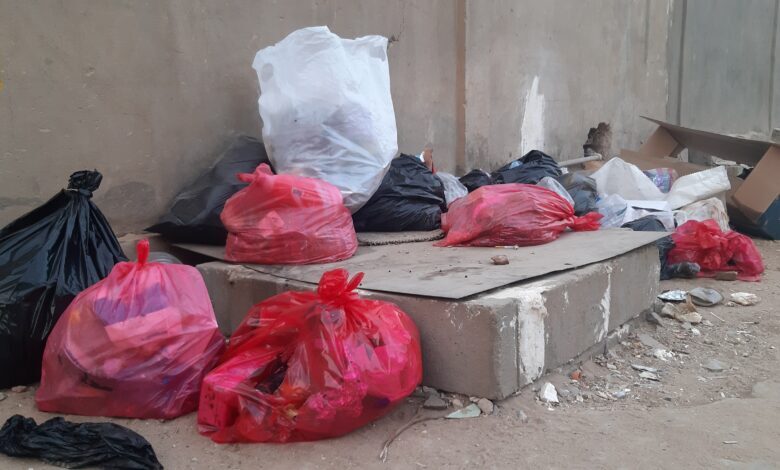 Libyan Cloud News Agency – Sabha
Garbage has accumulated in the streets of Sabha due to the strike of cleaning workers.
The workers have suspended cleaning services since last Tuesday over the delay in the payment of their salaries.
A source from the General Services Company said that all the local and foreign workers have not been paid for six months, adding that there are contacts with the authorities in order to solve the problem of delayed salaries.