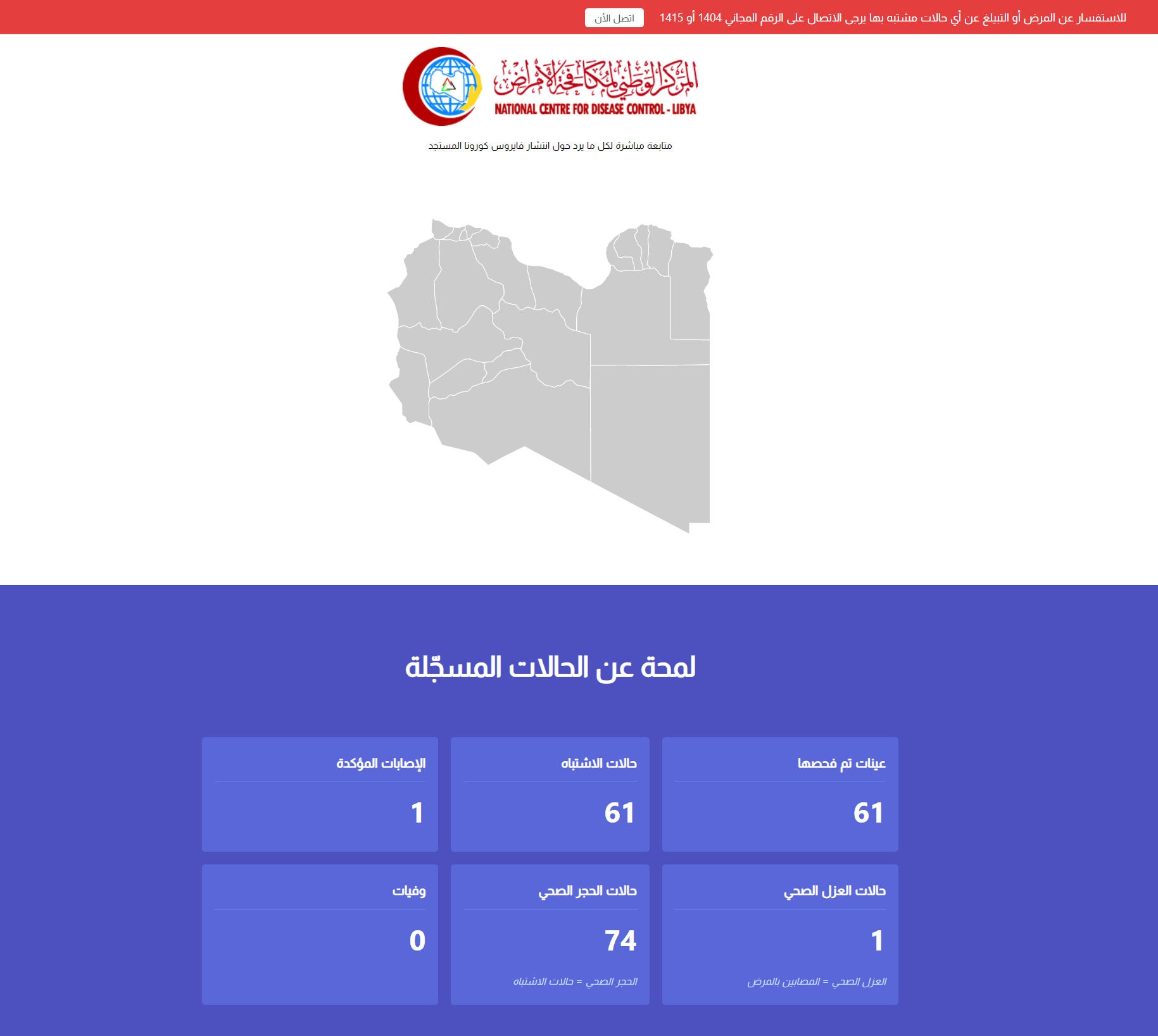 Libyan Cloud News Agency – Tripoli
The National Center for Disease Control has registered the first COVID-19 case of a 73-year-old man.
The infected man returned home on March 5 via Tunisia after performing Ummrah in Saudi Arabia. 74 suspects were also quarantined.
The head of the National Center for Disease Control, Badr al-Din al-Najjar, said that the condition of the infected person is under health supervision. He added that his health condition is improving and he is breathing normally without ventilators.