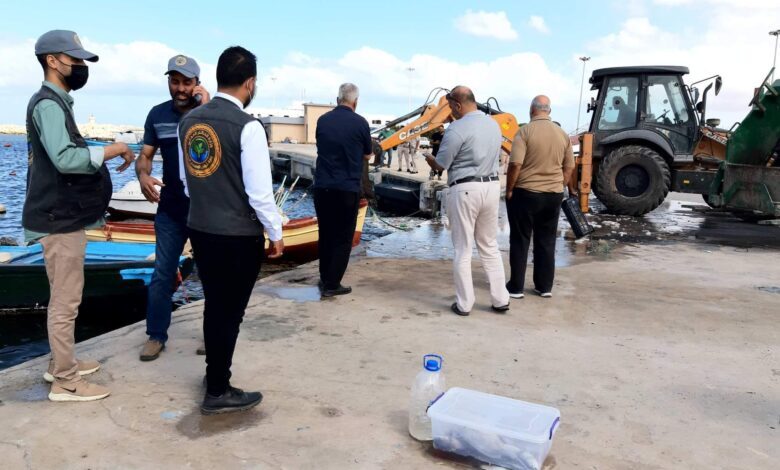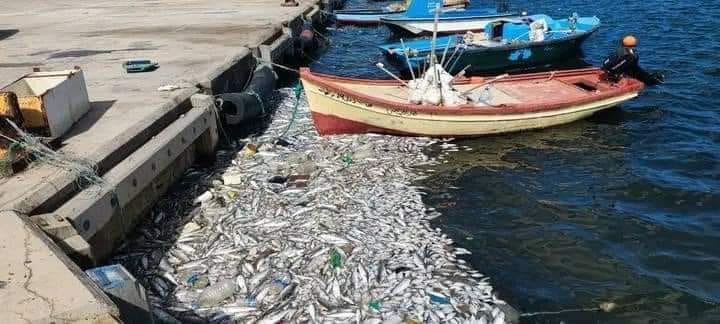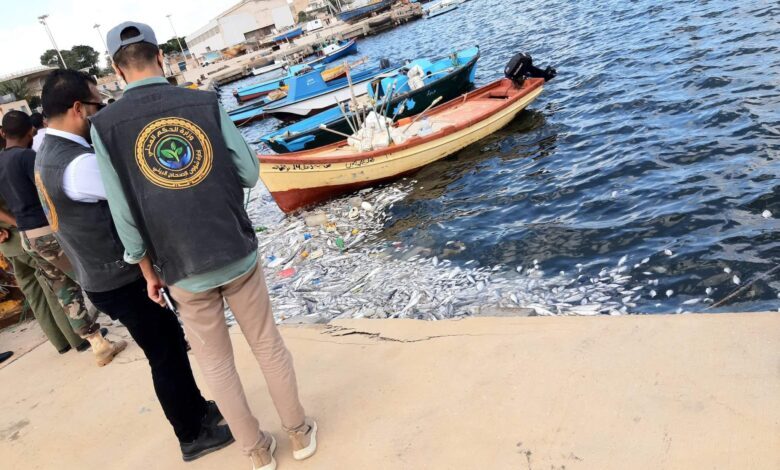 Libyan Cloud News Agency – Derna
A large number of dead fish washed ashore in Derna. Samples were sent to laboratories for analysis in the city of Al-Bayda.
The Mayor of Derna, Abdul-Monem Al-Ghaithi, told the Libyan Cloud News Agency that the reason for the death of the fish is likely because of strong currents and sewage leakage in the sea, which led to the suffocation of fish inside the port of Derna.
Al-Ghaithi pointed out that they are awaiting the latest results of the analyses to determine the real reason for the death of the fish.