Health and Environment
Control of food products not conforming to Libyan specifications in Misrata
#Libyan_Cloud_News_Agency - Misrata.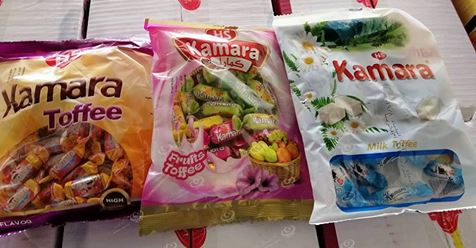 The branch of the municipal guard unit Misrata announced that it had seized food products that did not conform to the Libyan standard specifications.
The branch said in a statement that it controlled two types of Egyptian soft candy, one of them fruit-flavored and the other with cocoa flavor. He said that after samples of the products seized for analysis, Misrata's medicines proved to be incompatible with Libyan specifications by containing banned colors.
The agency demanded citizens to report the products if they were present in any of the shops inside the city.