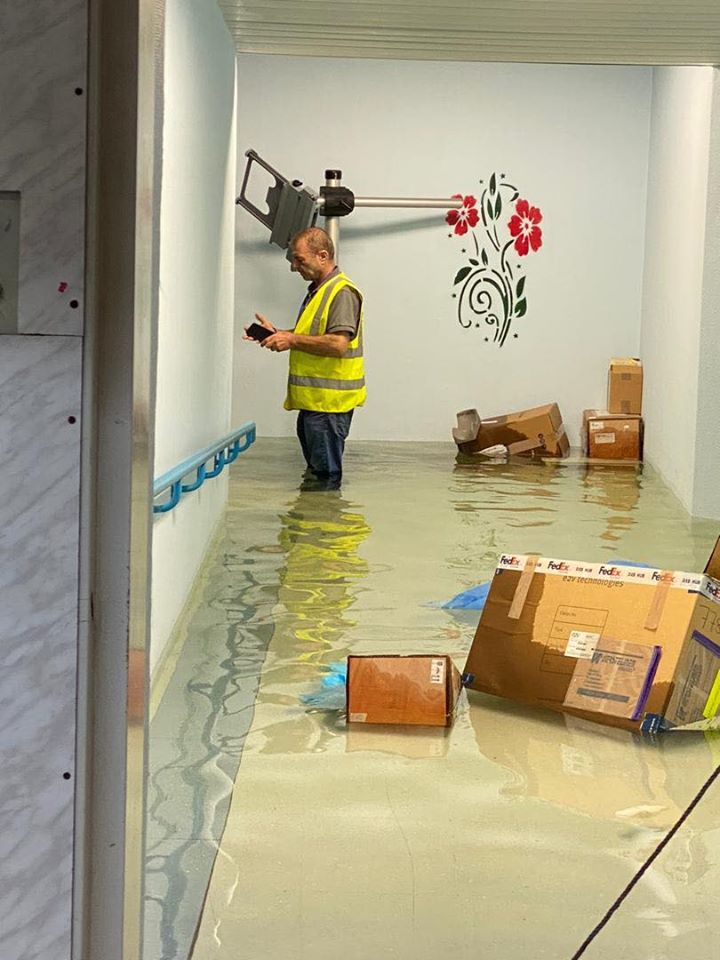 Libyan Cloud News Agency – Tripoli
A water leak inside Tripoli University Hospital has resulted in the breakdown of the linear accelerator machine of radiotherapy.
The machine was repaired about six months ago to provide treatment services to about 40 patients.
The Director of the Medical Affairs Department, al-Taher Suleiman, said that the water leak was caused by an explosion in one of the pipes, due to the negligence and poor follow-up of maintenance operations.
He added that an investigation was initiated to take the necessary legal measures against those behind the negligence, expressing concerns for the health conditions of the patients who receive radiotherapy inside Tripoli University Hospital as a result of the cessation of their treatment, and their inability to travel abroad due to the closure of the airports.