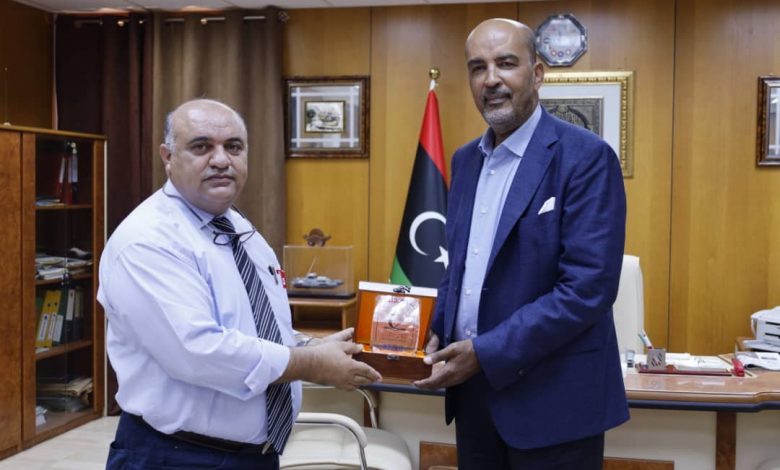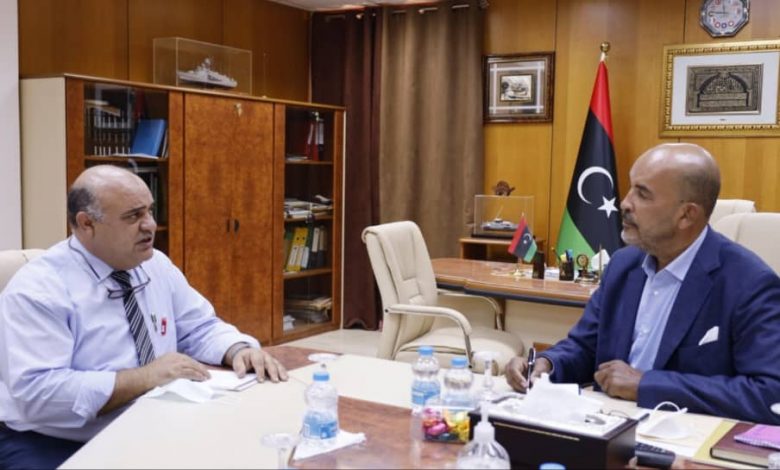 Libyan Cloud News Agency – Tripoli
Member of the Presidential Council, Musa Al-Koni, met on Thursday with the Dean of the Libyan Academy of Higher Studies (LAHS), Ramadan Al-Madani.
During the meeting, Al-Koni stressed the need to pay attention to education at all stages, especially higher education and scientific research, and to build bridges of communication with international universities to benefit from their experience.
Al-Madani reviewed the problems and difficulties that hinder the work of the LAHS and the plans and programs that contribute to the quality of education through twinning with international academies.
He also announced that the LAHS is going to open its branch in the city of Sabha very soon.
The opening of the southern branch will give the students of the southern region the opportunity to engage in higher education and scientific research near their residence, and it will technically link the branch with the main HQs and other branches to facilitate distance education at the beginning of the next academic year.