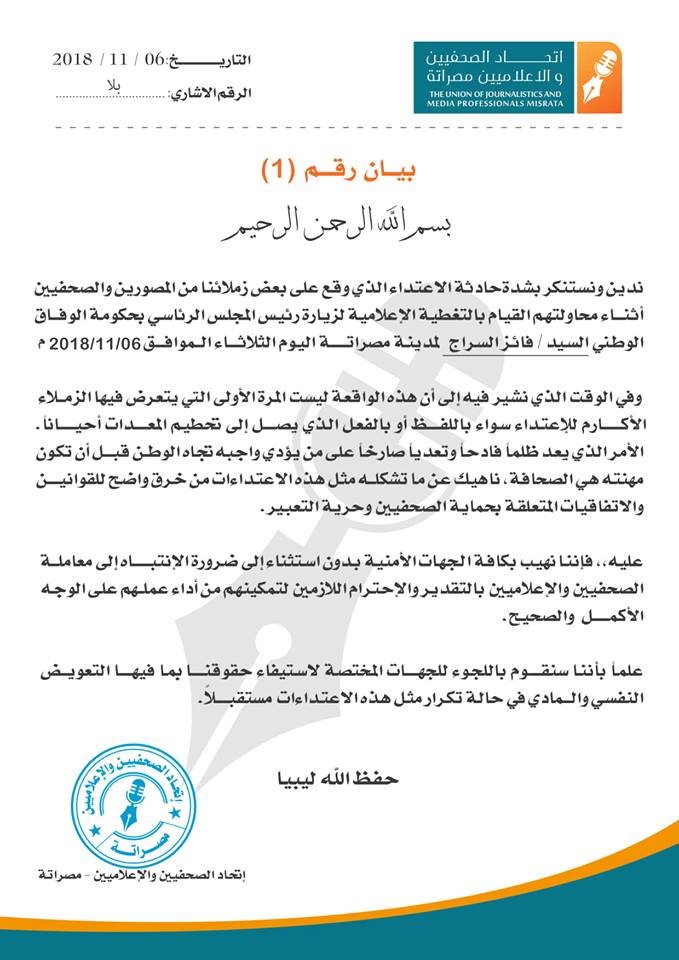 Journalists in Misrata denounced the assault on their colleagues as they attempted to cover the visit of the head of the Government of National Accord to Misrata on Tuesday.
The journalists pointed out in a statement that this incident is not the first. They considered it as a gross injustice and a flagrant violation of the duty of those who carry out its duty.
They call out on all security authorities to treat journalists respectfully and let them do their work. They pointed out that they will resort to the competent authorities to fulfill their rights in case of repeated attacks in the future.
During the visit of the head of the Presidential Council of the GNA to Misrata, security officers attacked journalists.