Education and Science
First scientific conference on the coalition and the literature of difference
#Libyan_Cloud_News_Agency - Al-Khums.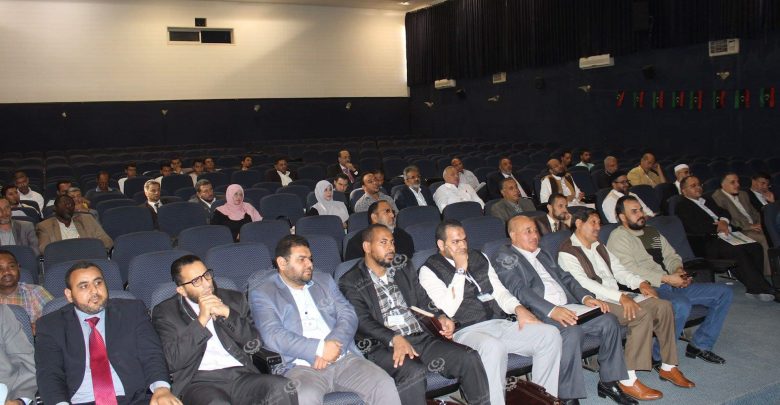 The first scientific conference on the Alliance and the literature of difference towards the prospect of a moderate community life was launched on Monday at the Bashir Al-Saadawi Hall.
In a speech, the President of the Scientific Conference, Nouri Al-Qamati, welcomed the participants and participants in the research papers from various Libyan universities.