Education and Science
5th Scientific Conference on Environment and Sustainable Development
#Libyan_Cloud_News_Agency - Ajdabyia.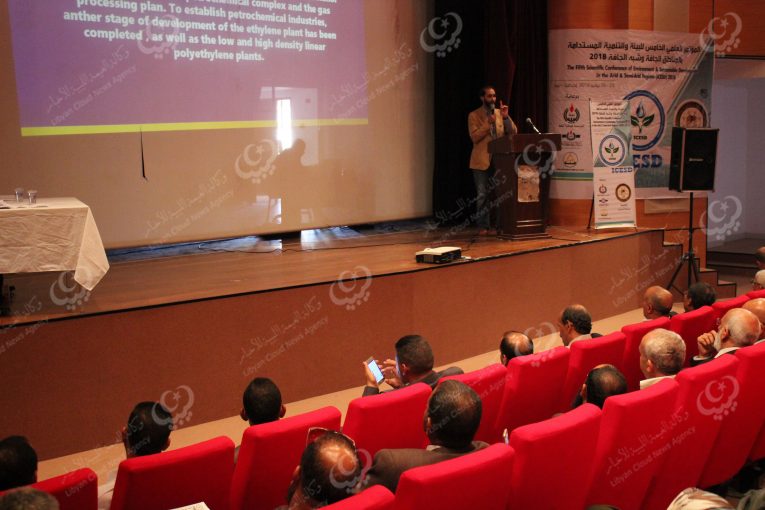 Ajdabyia launched the fifth scientific conference for the environment and sustainable development in dry and semi-arid regions in 2018. The conference was organized and supervised by the University of Ajdabia and took place under the auspices of the National Oil Corporation NOC. The Minister of Education in the interim government attended the launch.
The head of the University of Ajdabyia, Musa al-Maqarif, said that despite all the circumstances in the country, they insisted on this session for the fifth year in a row. He praised the role of sponsors and supporters of the conference represented by the National Oil Corporation NOC and its subsidiaries.
The Chairman of the Preparatory Committee of the Conference, Saleh Khalil, said that the number of papers participating in the scientific conference in its fifth session reached 130 papers presented by a number of engineers, researchers and academics from various universities and institutes in Libyan cities and regions, including the University of Ajdabyia, Benghazi University, Sirte University, Azrieli University in Zlitane, Omar Al-Mukhtar University in Albeyda, Tripoli University, Bani Walid University, Bright Star University in Brega, as well as a number of other universities, institutes and oil companies.