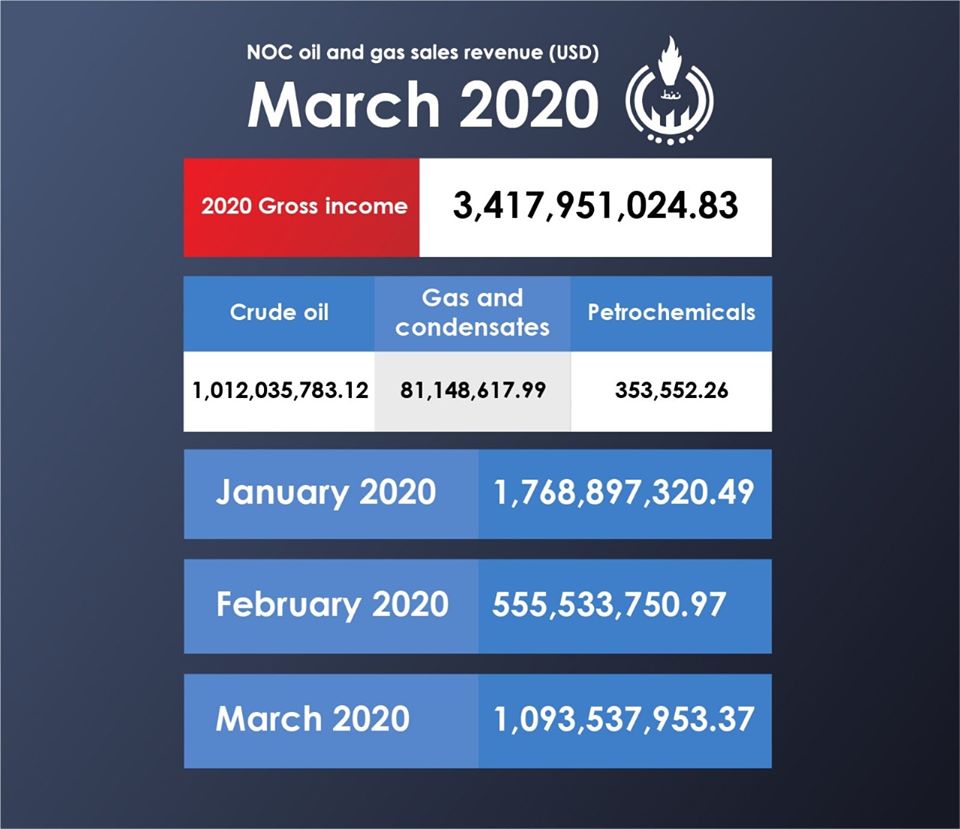 Libyan Cloud News Agency – Tripoli
The National Oil Corporation (NOC) said on Monday, April 27, that revenues of March 2020 amounted to $1,093,537,953, after collection of revenues from sales made in January.
NOC added in a statement that oil exports dropped 92.3% which caused huge losses to the national economy.
"Oil products also decreased to zero in March 2020 as a result of refineries being shut down due to the illegal blockade and natural gas production decreased by 200 million cubic feet per day after the valve shutdown in the region of Sidi Sayeh," read the statement.
NOC Chairman Mustafa Sanalla indicated that the corrosion in pipes caused by still oil and salt water is resulting in physical damage that will cost millions to fix when the crisis is over.