Economics and Business
The National Oil Corporation and the Libyan Telecommunication Holding Company discussed cooperation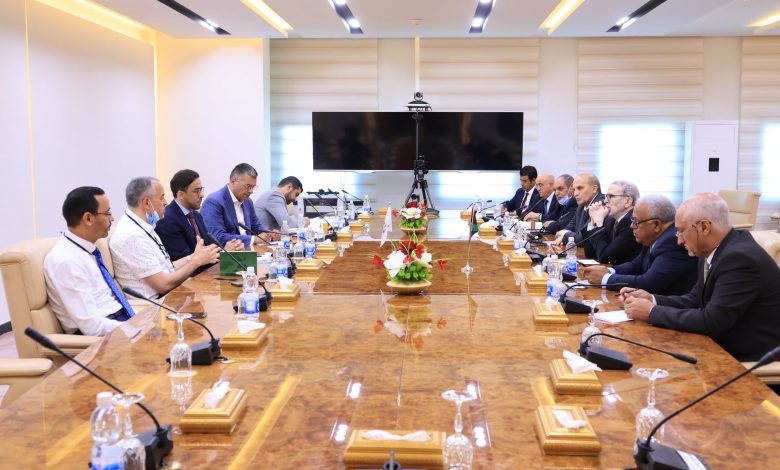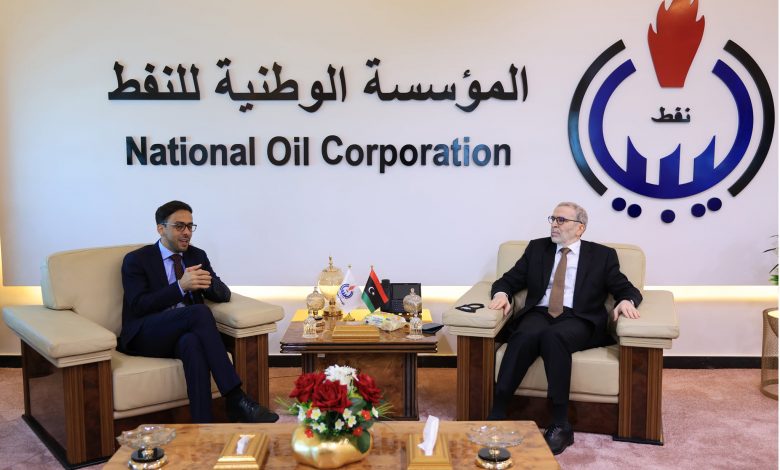 Libyan Cloud News Agency – Tripoli
The Chairman of the National Oil Corporation (NOC), Mustafa Sanallah, met in his office in Tripoli with the Chairman of the Board of Directors of the Libyan Telecommunication Holding Company, Faisal Qarqab, the Chairman of Al-Madar Aljadeed Mobile Company, Abdul-Khaleq Bin Ashour, and the Chairman of Aljeel Aljadeed for Technology, Ammar Abu Zeid.
The attendees discussed aspects of cooperation in the fields of communications and information technology, and the latest developments of the IT project to link the oil fields with a fiber optic network.
Sanallah stressed the keenness of the NOC and its partners and subsidiaries to contribute to the development of communication and information technology for the cities and villages adjacent to the oil fields, within the framework of its sustainable development program.
For his part, Qarqab affirmed his aspiration to develop the partnership with the NOC in an expanded and deliberate manner to serve the oil sector, referring to his endeavor to host data for ministries and state institutions in secure servers.