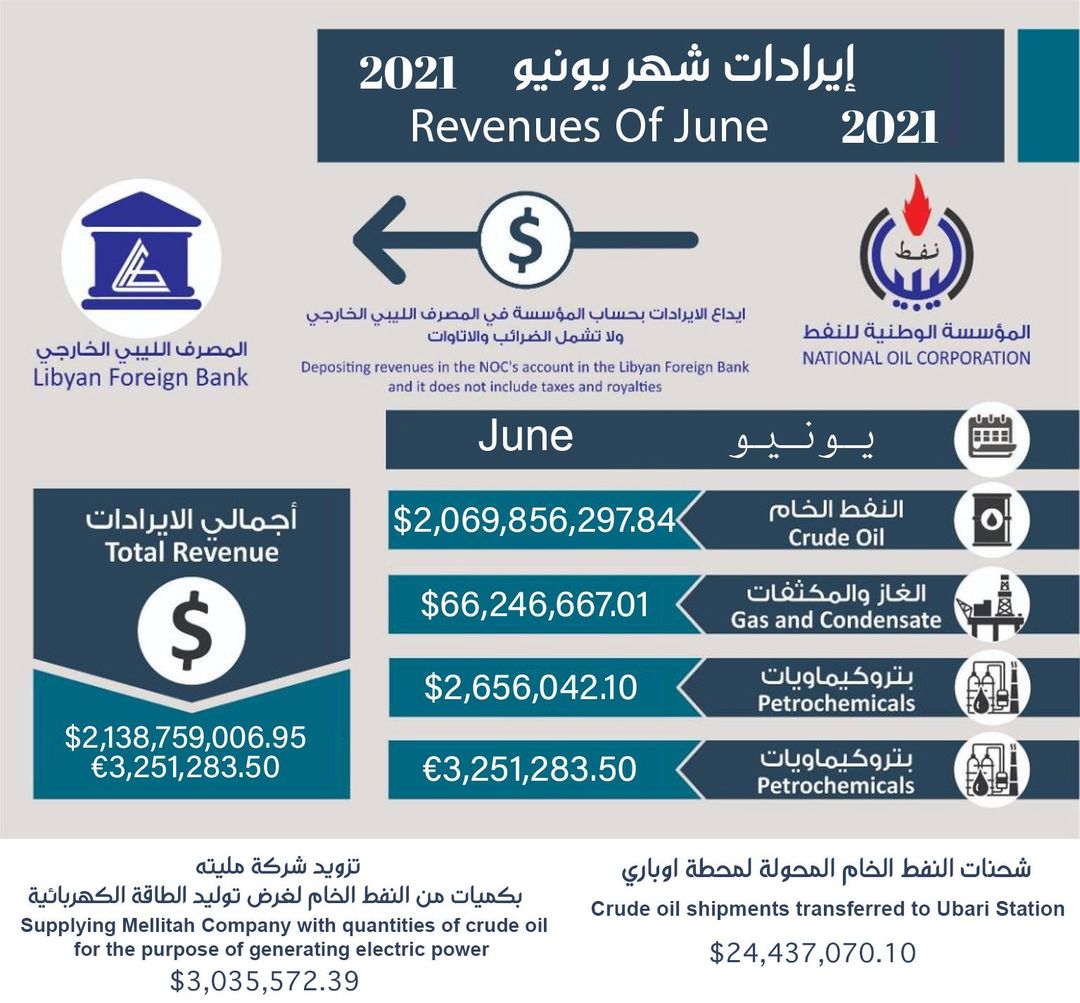 Libyan Cloud News Agency – Tripoli
The National Oil Corporation announced that the net revenues for June 2021 resulting from the sales of crude oil, gas, condensates, petroleum by-products and petrochemicals have reached record levels, due to the strong demand and the increase of production and international prices as well.
In a statement, the NOC said that crude oil revenues amounted to 2,069,856,297.84 U.S dollars, while the gas and condensates amounted to 66,246,667.01 U.S. dollars.
The NOC revenues from petrochemicals amounted to 2,656,042.10 U.S. dollars and 3,251,283.50 euros.
"This means that the total net revenue from oil sales in U.S. dollars amounts to 2,138,759,006.95 US dollars and 3,251,283.50 euros. The available locally refined petroleum by-products were entirely distributed to the local market." Read the statement.
NOC Chairman, Mustafa Sanallah, reiterated that oil is the centerpiece of Libya's development process and it represents top priority for our country's stability.