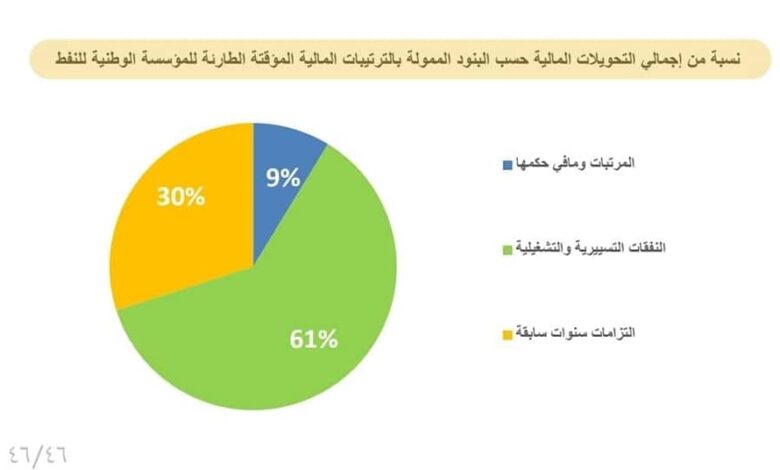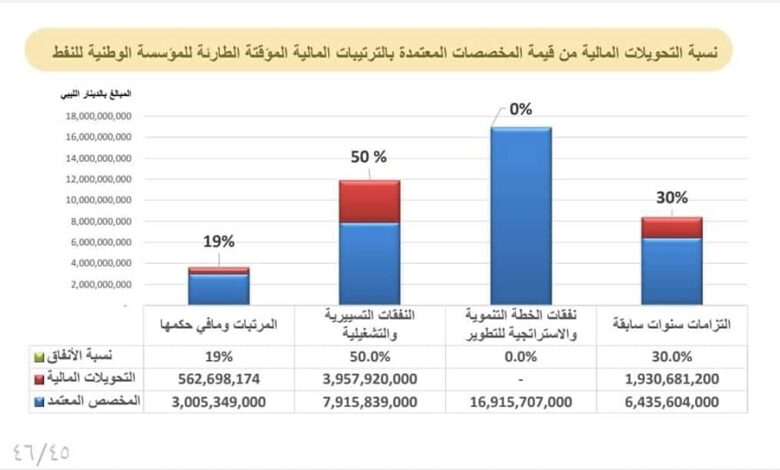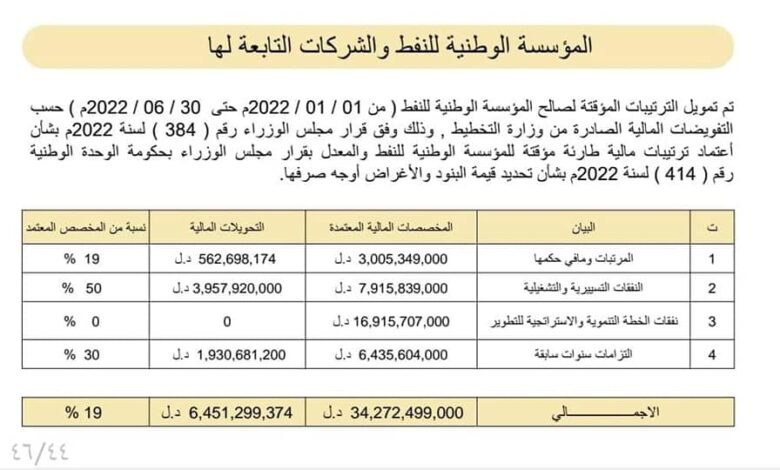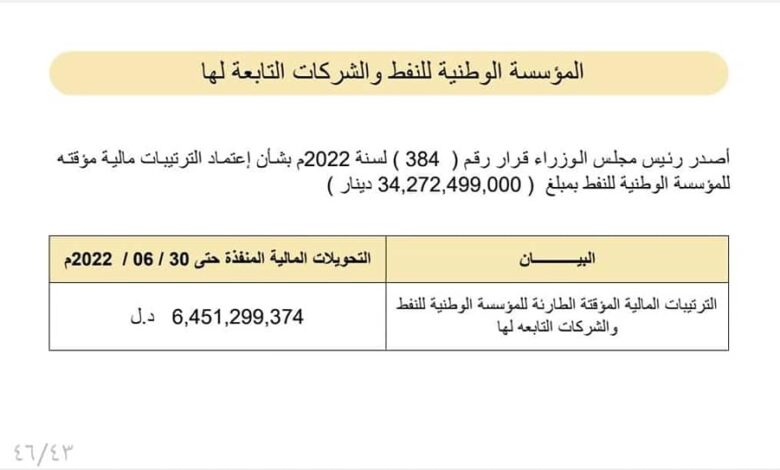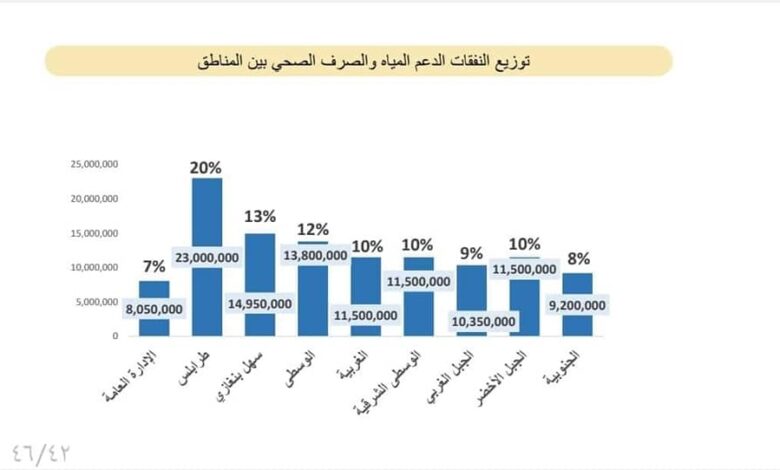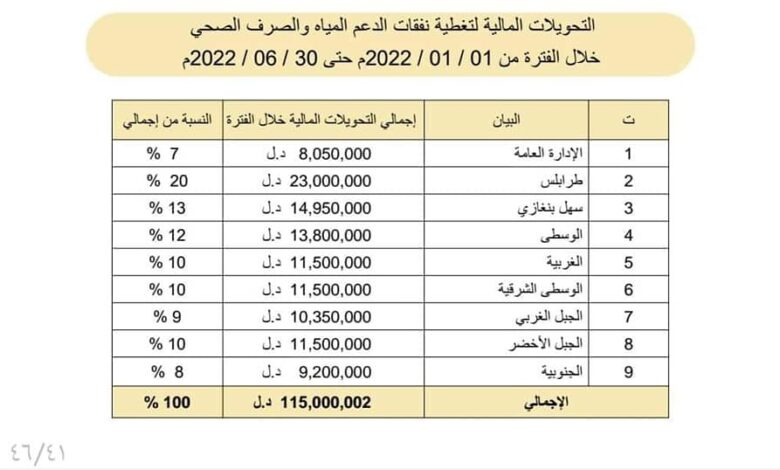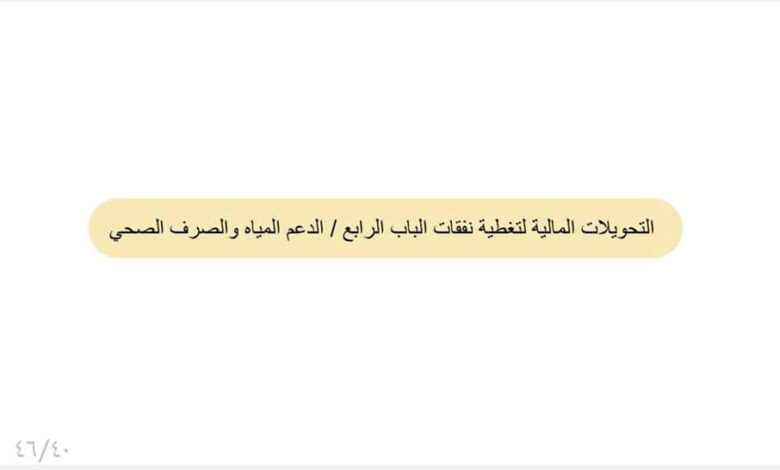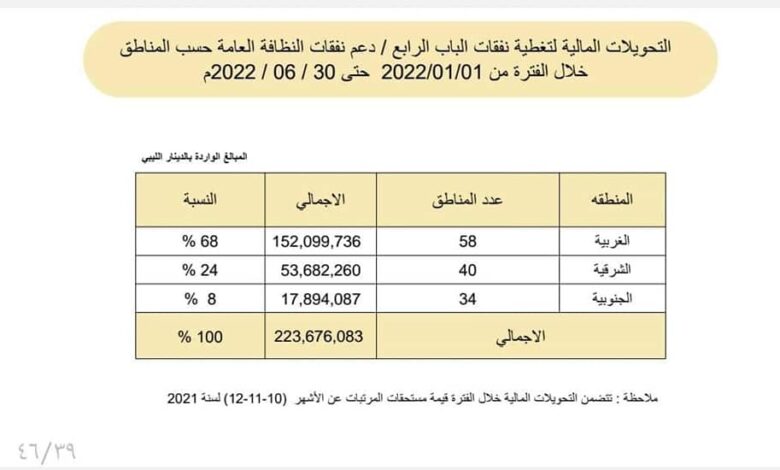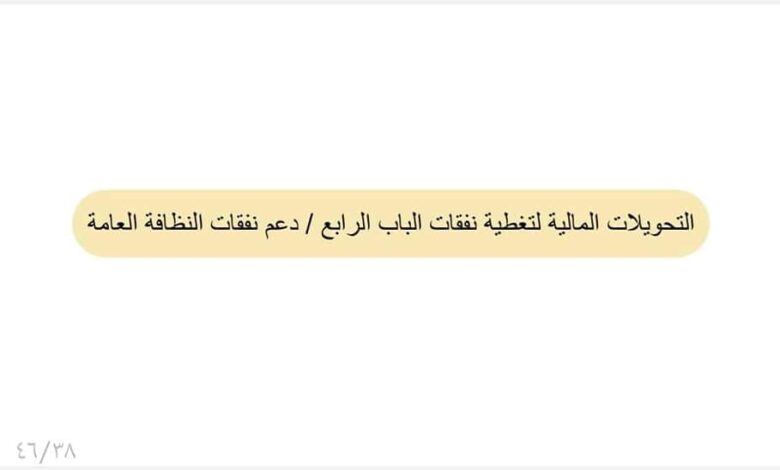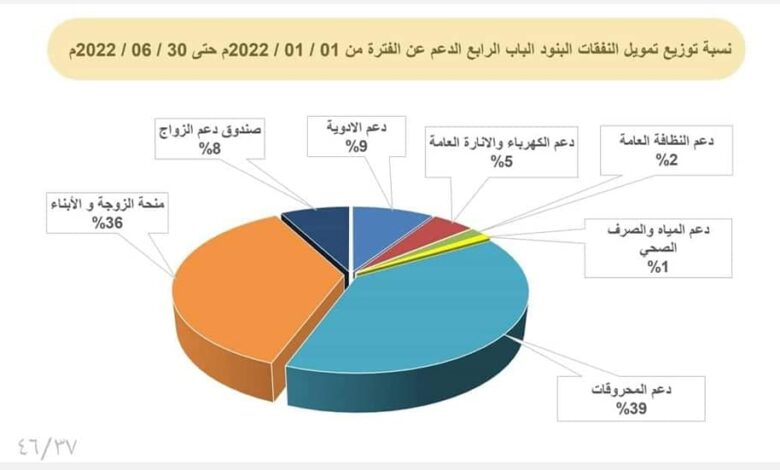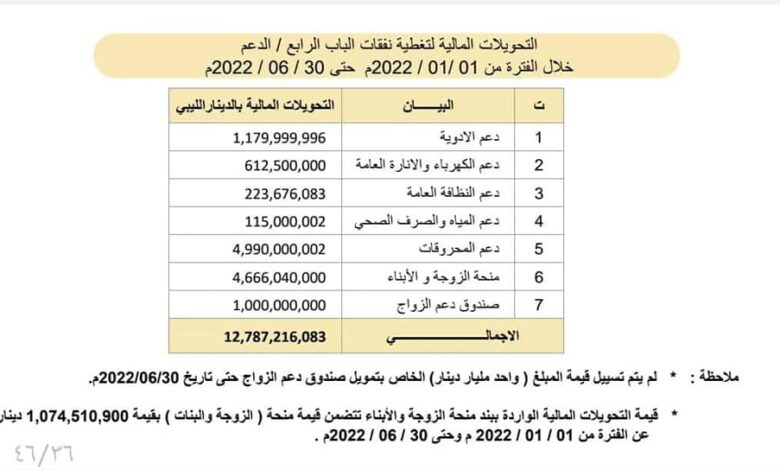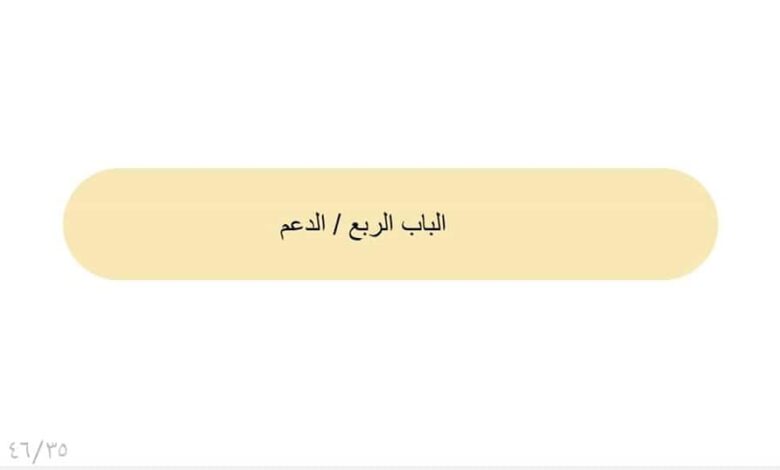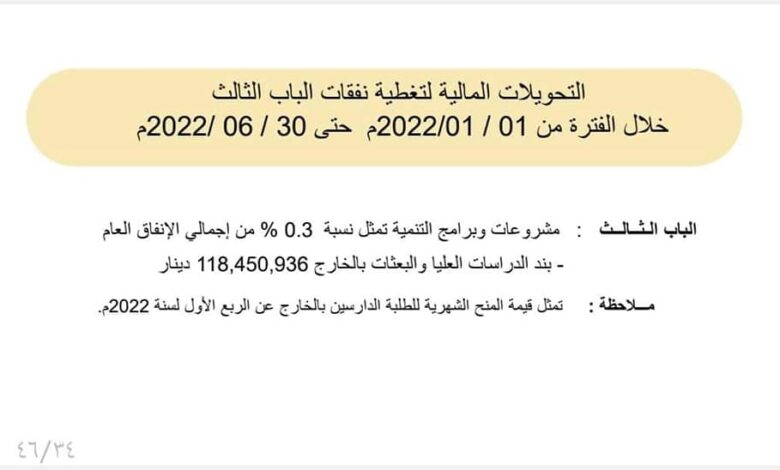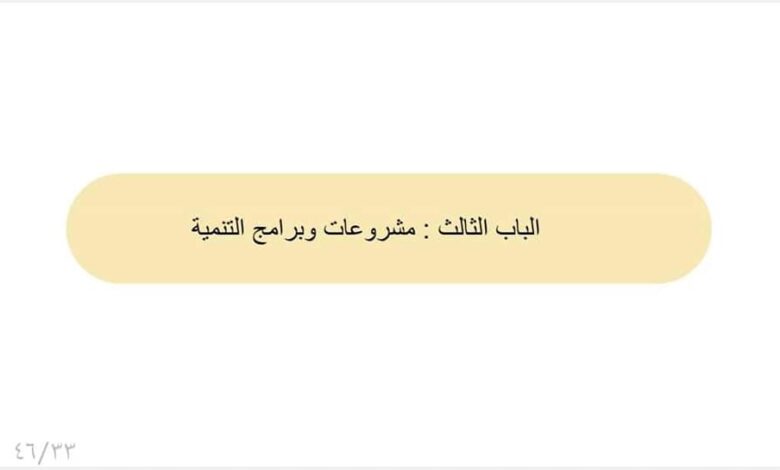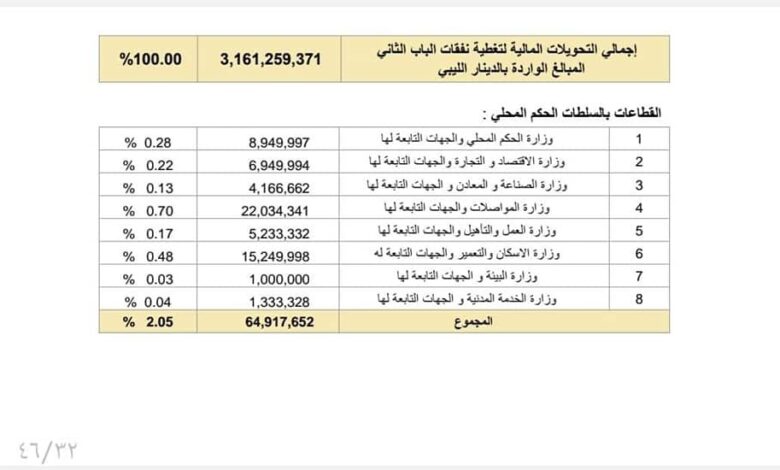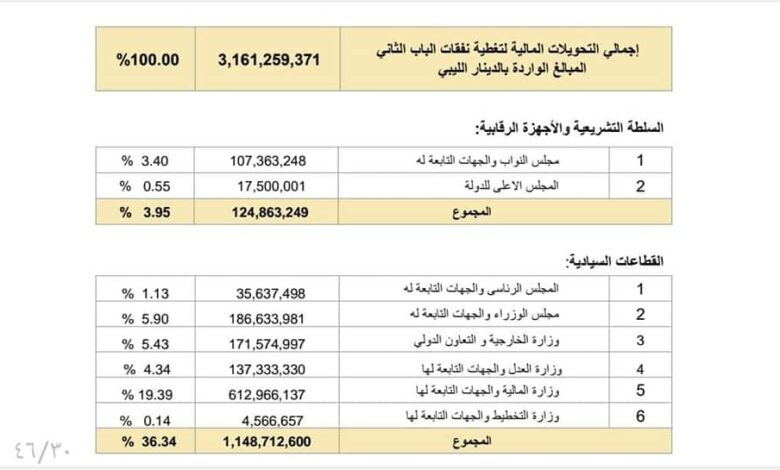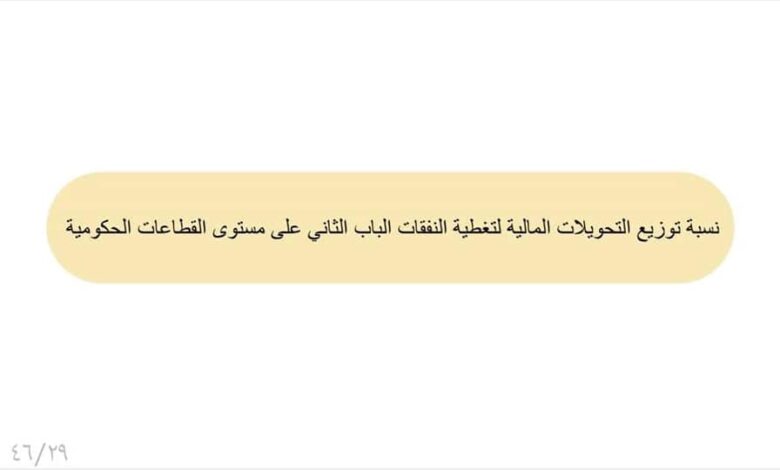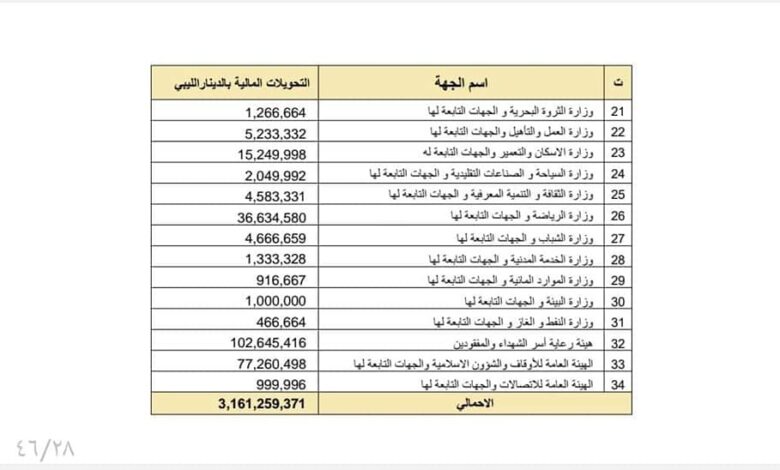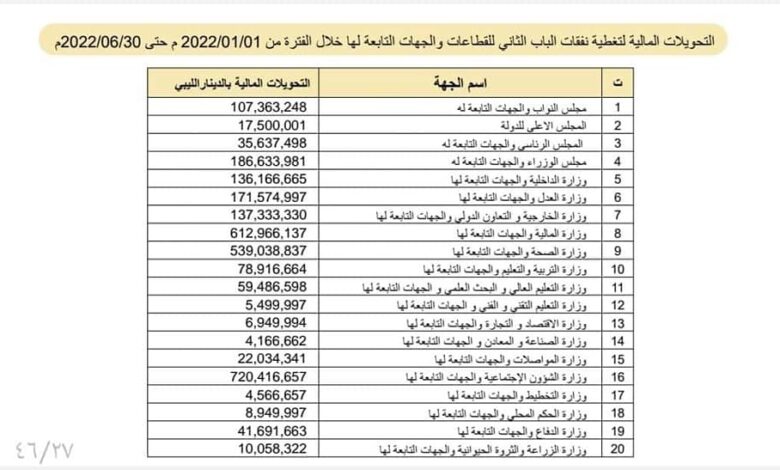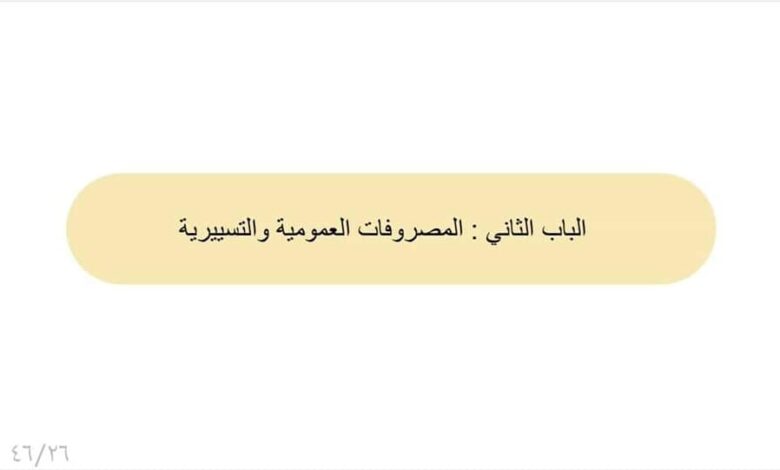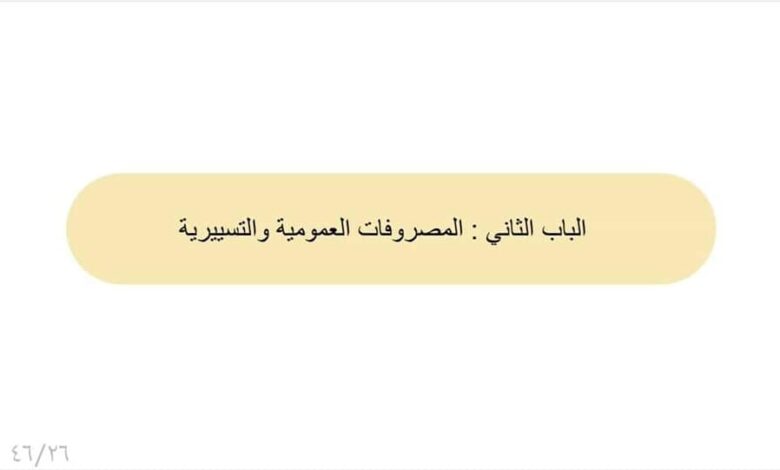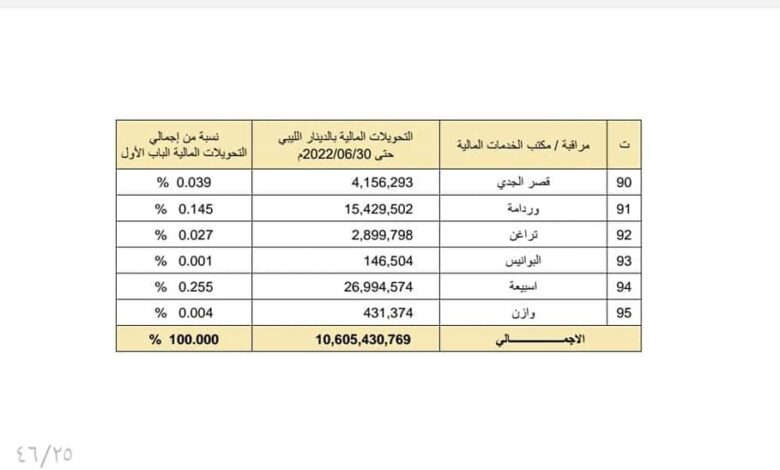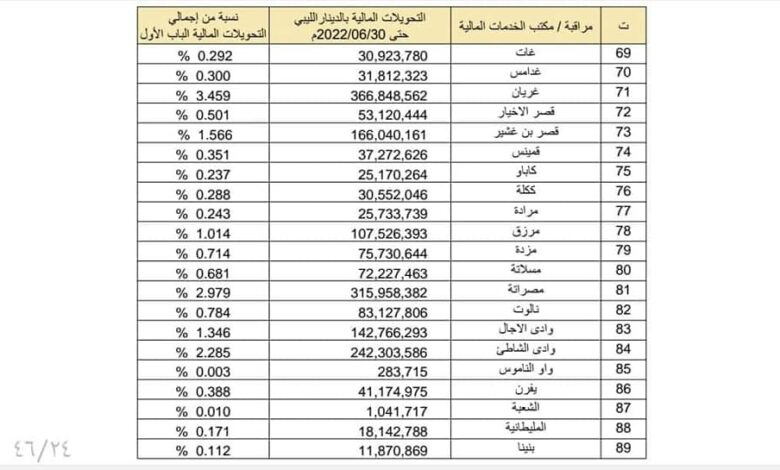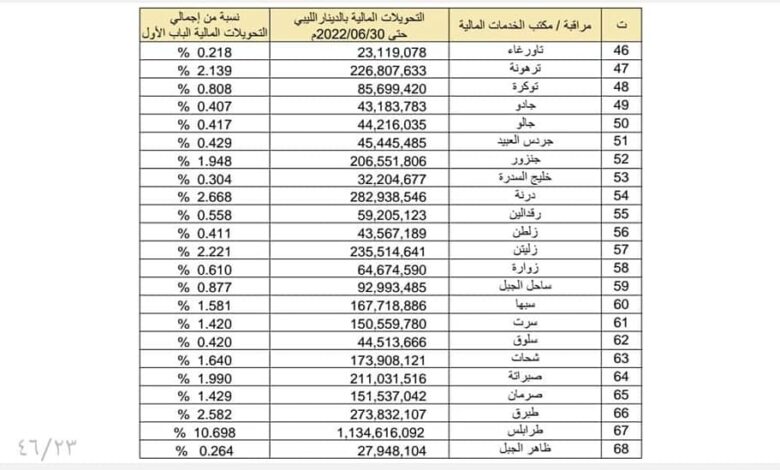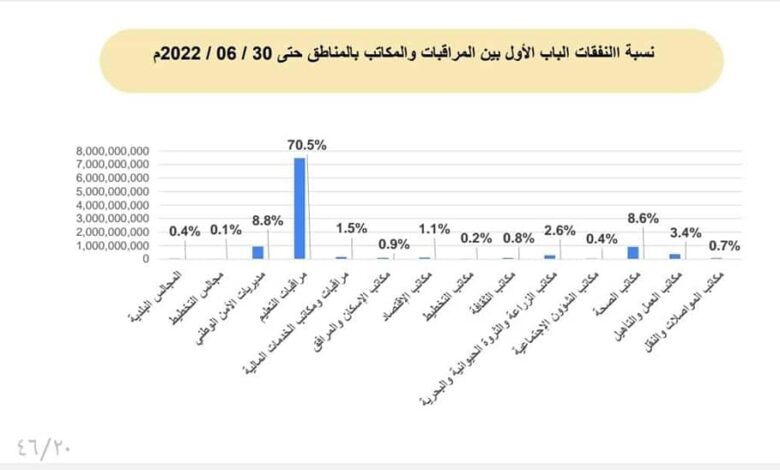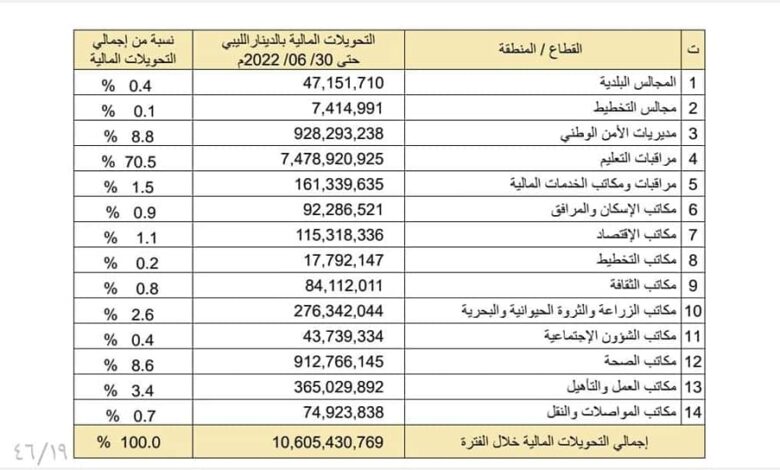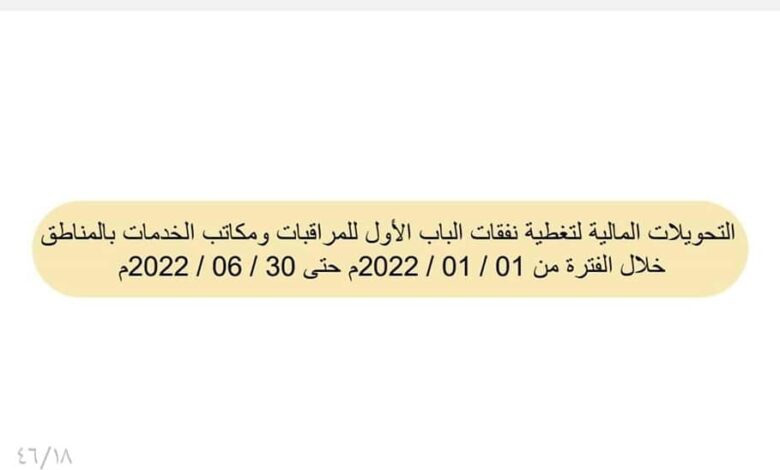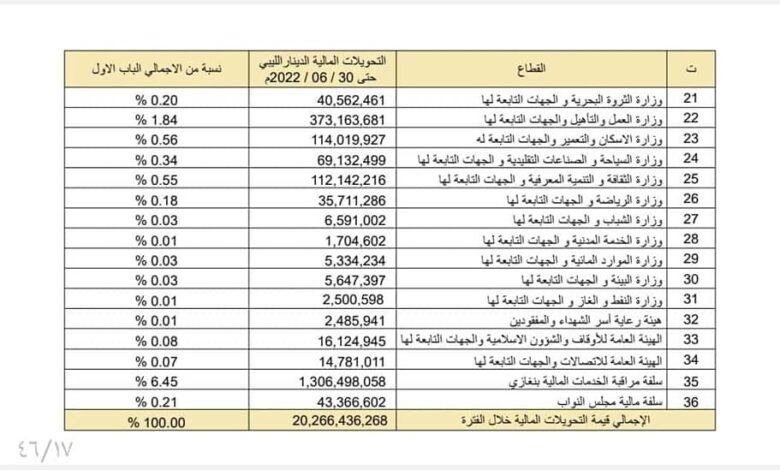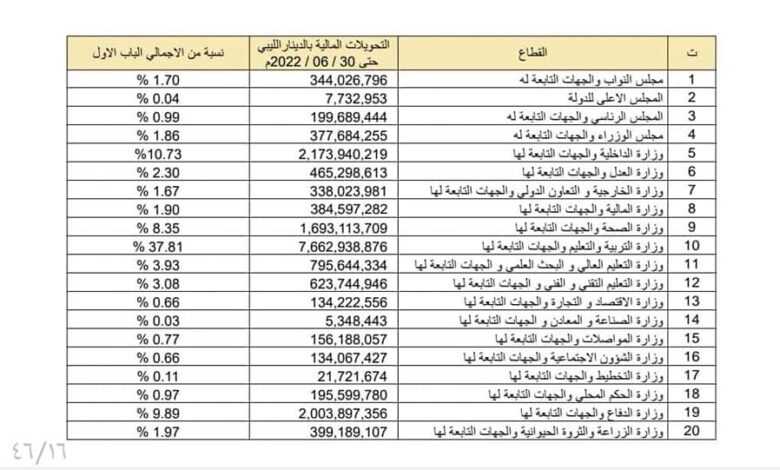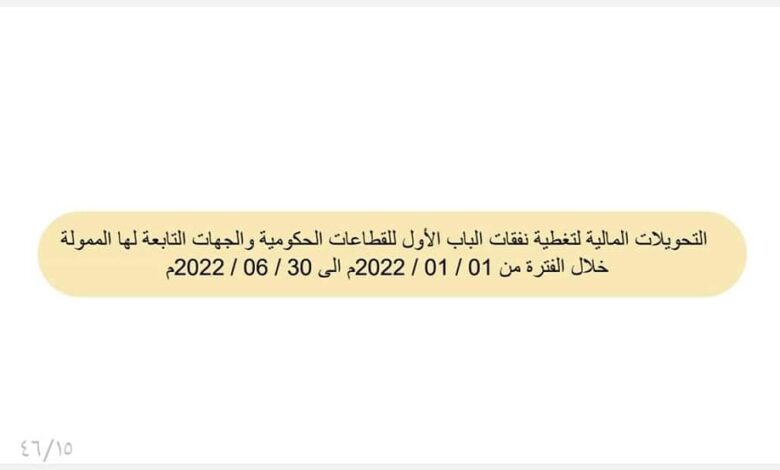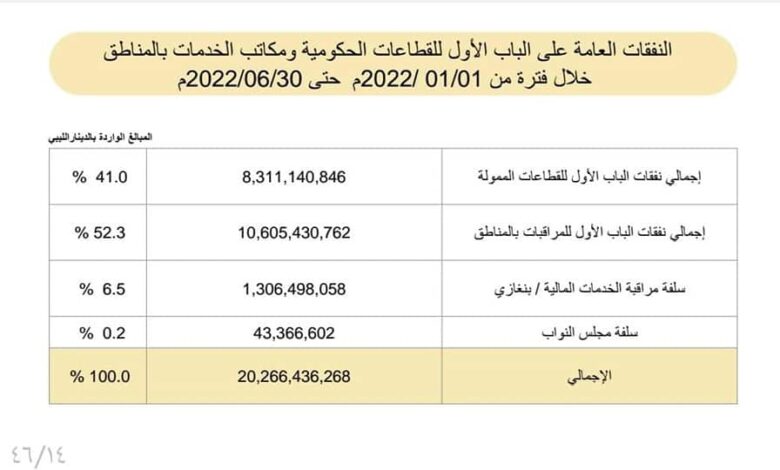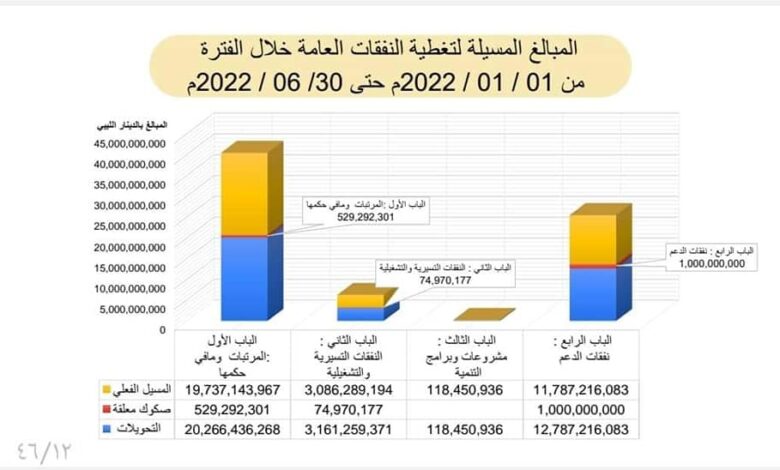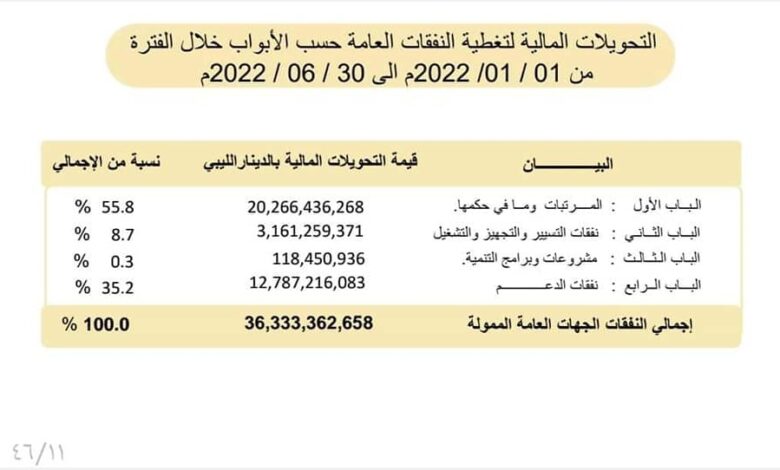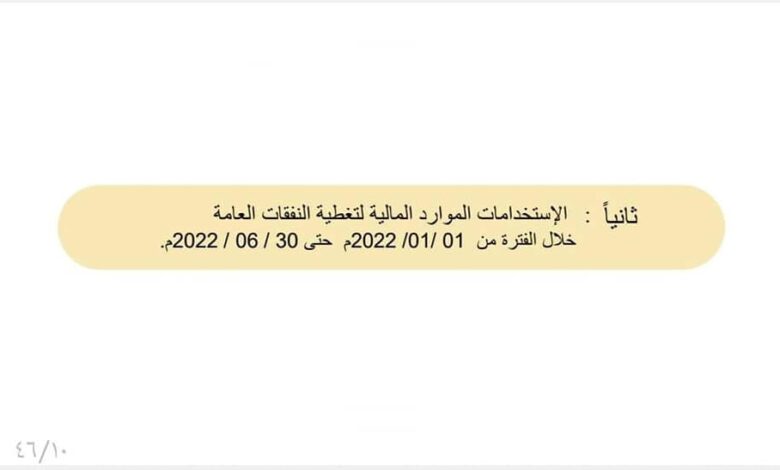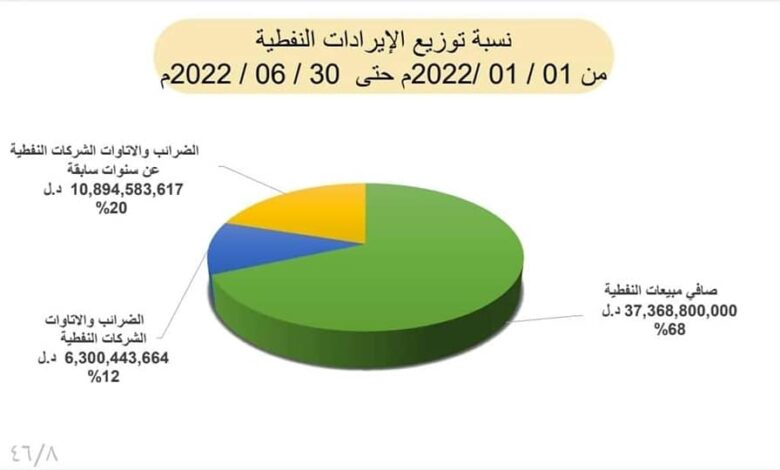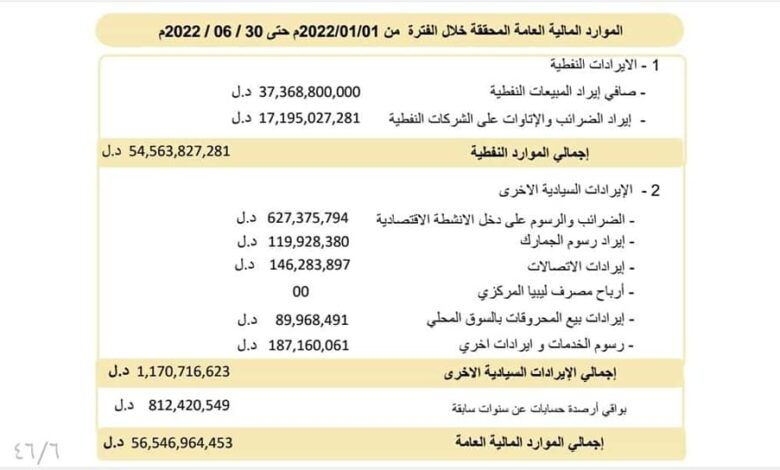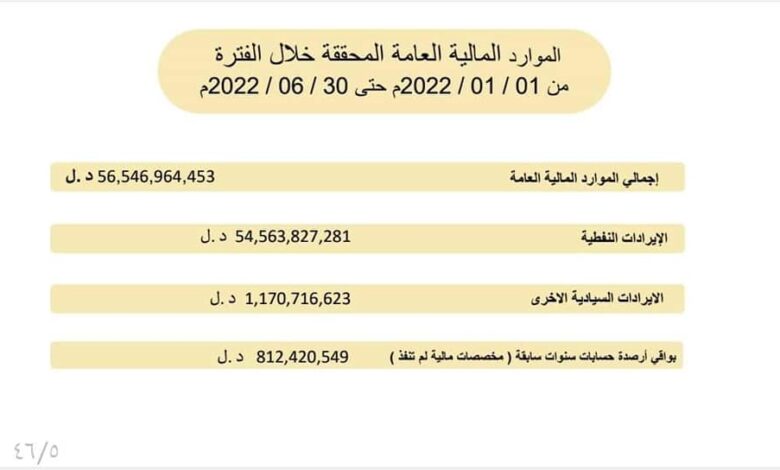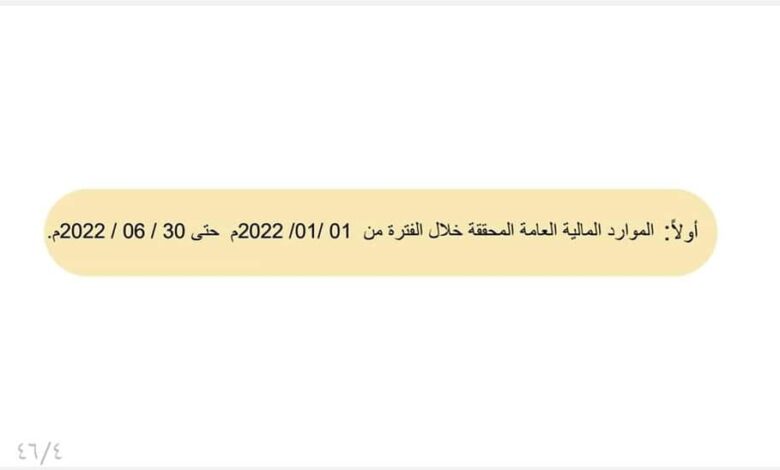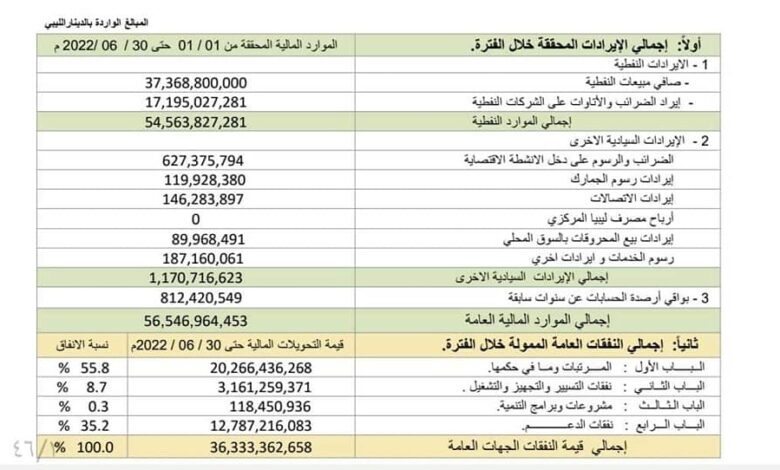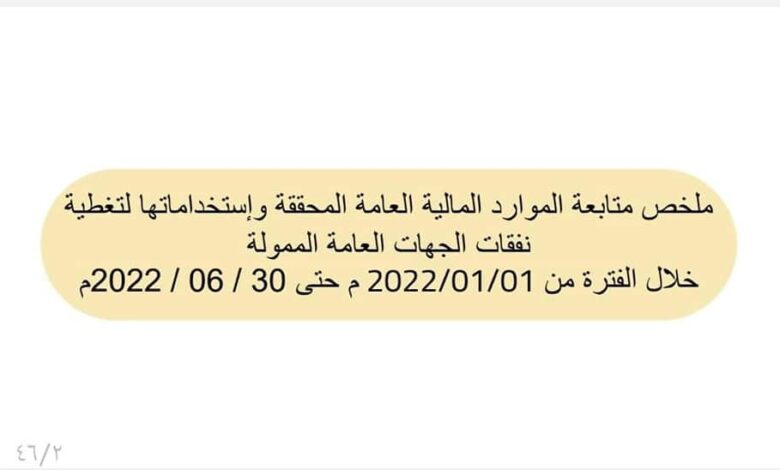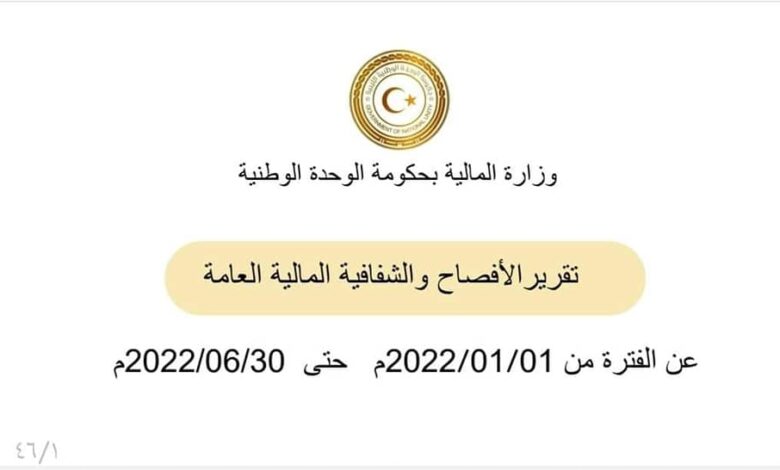 Libyan Cloud News Agency – Tripoli
The Ministry of Finance of the Government of National Unity published its report on financial disclosure and transparency for the period from January 01 to June 30, 2022.
The report included a summary of the financial resources and their use to cover the expenses of public institutions.
The report indicated that sovereign revenues in this period have reached 1,170,716,623 Libyan dinars while oil and gas revenues have reached 812,420,549 Libyan dinars. It also showed that tax revenue has reached 17,195,027,281 Libyan dinars.