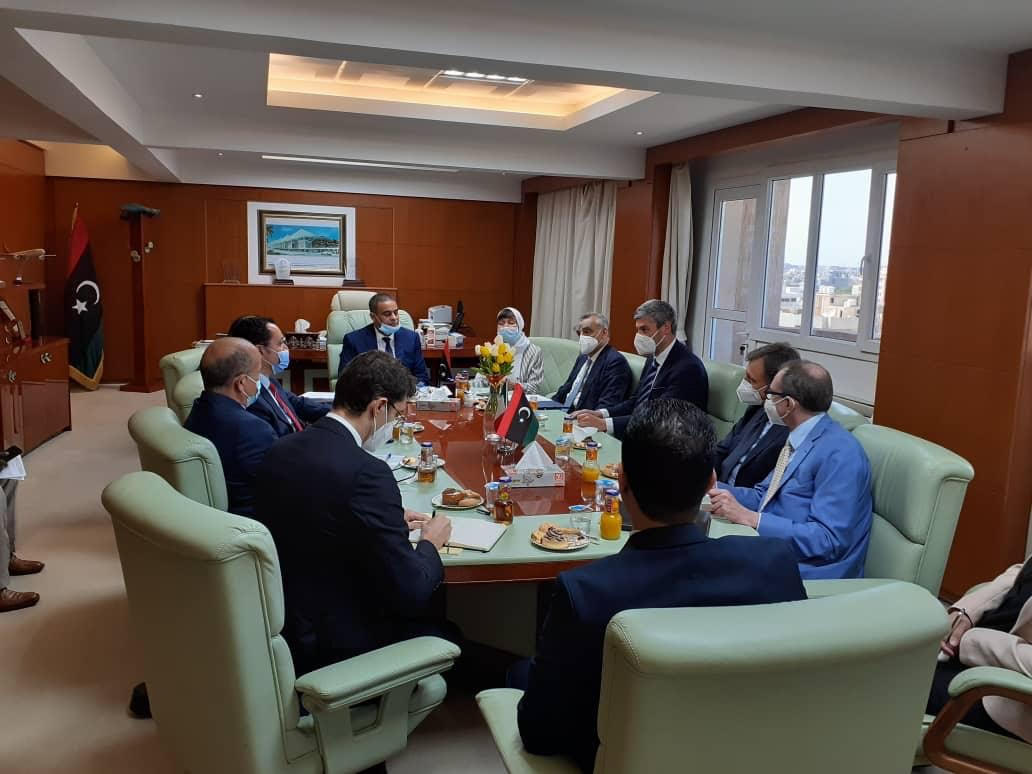 Libyan Cloud News Agency – Tripoli
The Minister of Transport, Mohammed Al-Shahoubi, held a meeting in Tripoli with the ambassador of Italy to Libya, Giuseppe Buccino, representatives of the Italian Civil Aviation Authority and representatives of the Italian consortium implementing the Tripoli International Airport project.
The meeting focused on the latest developments regarding the projects to be implemented, as well as the process of facilitating technical, security and logistical measures for the implementation of the projects including Tripoli International Airport project and the Ras Ajdir – Amsaed highway project.
Both sides discussed training the national workers in the field of air safety and airport security inspections, and provision of the necessary needs for airport operation and maintenance.
The Italian delegation also visited the Tripoli International Airport construction site to check out the necessary requirements to start the construction process.