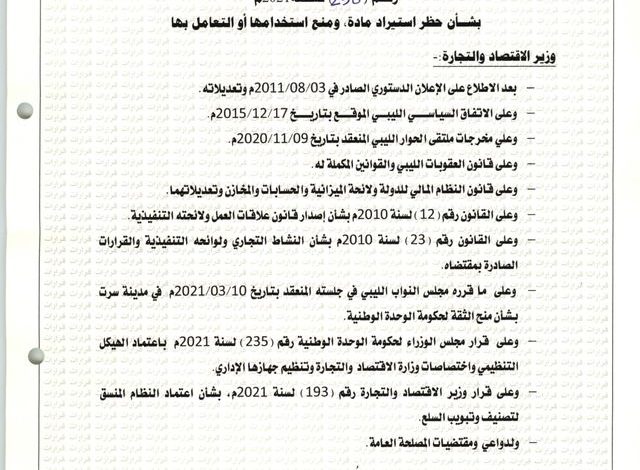 Libyan Cloud News Agency – Tripoli
The Minister of Economy and Trade issued a new resolution banning the import of potassium bromate.
The resolution requested the bakers and owners of sweet and pastry factories to stop using potassium bromate in the manufacture of baked goods and pastries.
The resolution also directed the police authorities, judicial officers and members of the municipal guard to arrest violators of the resolution, withdraw their licenses, confiscate their materials and equipment and refer them to the competent authorities to punish them in accordance with the legislation in force.