Economics and Business
The head of the Tunisian Business Council called for the reopening of border crossing with Libya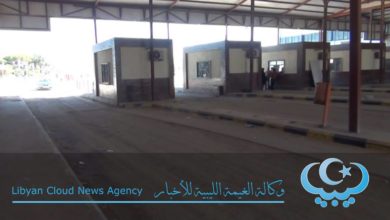 Libyan Cloud News Agency – Tunis
The head of the Tunisian Business Council, Anis Al-Jaziri, said that the closure of the border between Tunisia and Libya had a negative impact on the national economy.
Al-Jaziri said in a statement to Tunisian radio Diwan FM on Friday that the decision of his country to suspend flights and traffic through border crossings surprised him, given the lack of diplomatic tensions between both countries.
He noted that taking such measures should not affect the trade exchange between both countries.
He called on the Tunisian authorities to understand the issue of economic relations, stressing that the current closure has affected hundreds of institutions.
Al-Jaziri appealed to politicians in the two countries to take urgent measures, starting with allowing the passage of goods, and then taking measures regarding the movement of individuals.