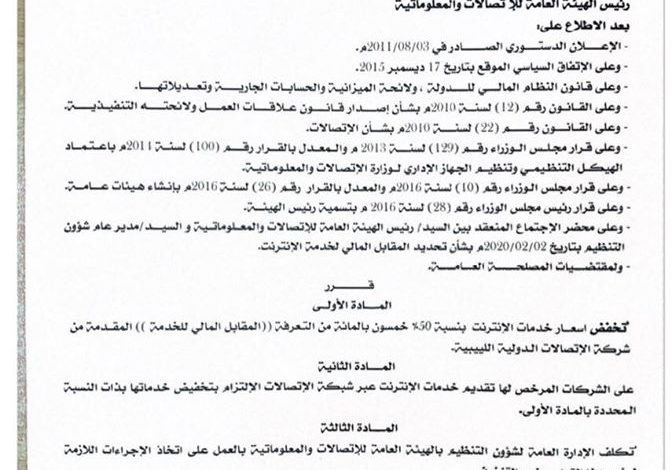 Libyan Cloud News Agency – Tripoli
The head of the General Authority for Communications and Informatics, Sami al-Fantazi, has issued a decree cutting internet services price by 50%.
According to the decree, internet subscription and date usage fees will be cut in the companies affiliated with the authority. The companies are Libyana Mobile Phone, Almadar Aljadid, Aljeel Aljadid, Libya Telecom and Technology and Hatif Libya.
The decree will enter into force on March 01, 2020.