Economics and Business
Power station of one megawatts at Ben Ghashir Palace
#Libyan_Cloud_News_Agency - Tripoli.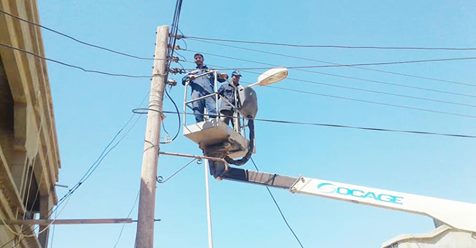 On Sunday, the Electricity Distribution Department of Qasr Ben Ghashir installed a one megawatt station in the housing of the electrical construction company. The old station was damaged during the clashes in Tripoli.
The General Electricity Company said that the current plant is stronger than the old station. It is one mega, instead of half a megawatt. The installation cable was installed and maintained by the technicians and engineers of the Qasr bin Ghashir distribution department.