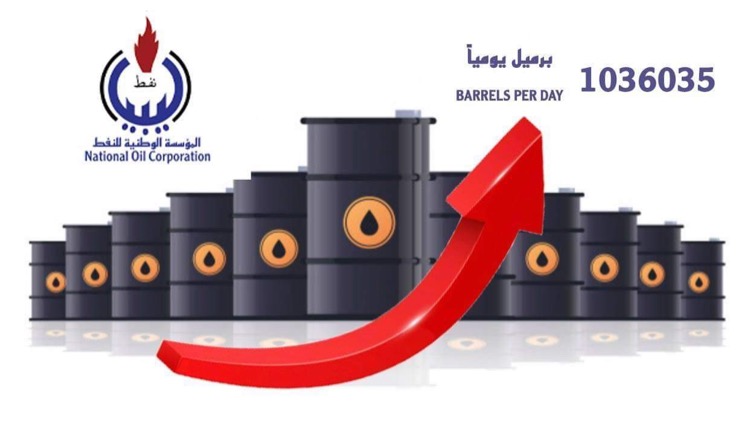 Libyan Cloud News Agency – Tripoli
The National Oil Corporation (NOC) said on Saturday that oil production has been increased to 1,036,035 barrels per day, thanks to the efforts of workers in the oil sector in various regions of Libya.
The NOC indicated that it has big financial difficulties and a huge shortage of its budgets which led to accumulating of debts on the sector's companies and significant delay for the salaries of its service companies.
The NOC warned that it may not be able to sustain the current production levels and these levels may be reduced or totally ceased under the reluctance of some entities and their hindering of NOC's efforts to increase production and restore the prosperity of the national economy.