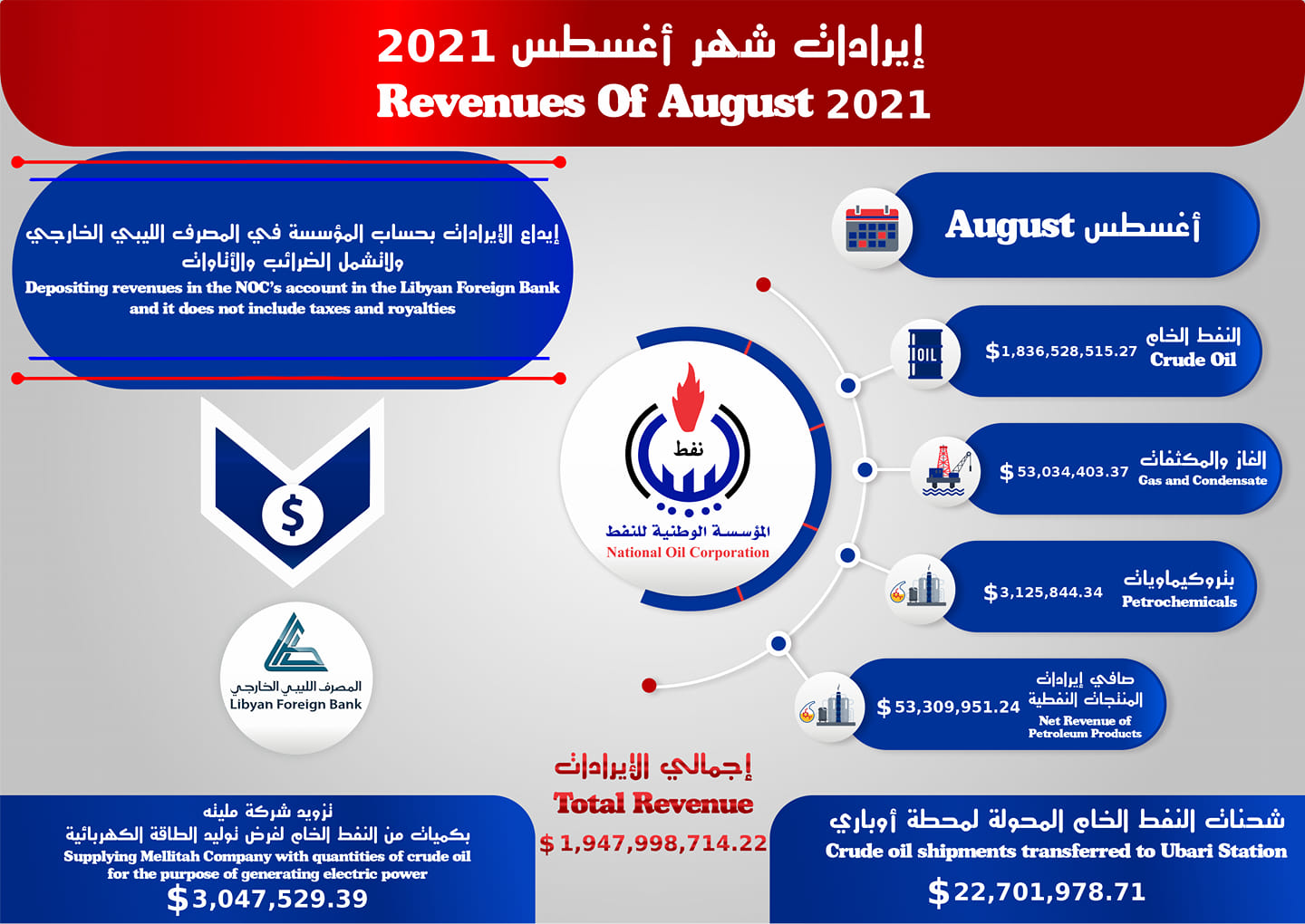 Libyan Cloud News Agency – Tripoli
The National Oil Corporation (NOC) announced that the net revenues for the month of August for the year 2021 from sales of crude oil, gas, condensates, petroleum products and petrochemicals reached record levels, driven by a recovery in prices around the world.
The NOC declared in a statement that the level of crude oil in August reached 1,836,528,515.27 dollars, followed by gas and condensates, which reached 53,034,403.37 dollars. While the National Oil Corporation achieved net revenues of oil products of 53,309,951.24 US dollars, petrochemicals revenues amounted to 3,125,844.34 US dollars.
According to the NOC statement, the total net revenue from oil sales in US dollars has reached 1,947,998,714.22 US dollars.
"It is reassuring to see a recovery in prices around the world and we must take advantage of this opportunity to rebuild the oil sector." Said Mustafa Sanallah, the Chairman of NOC.
He added that these favorable conditions and the climb in prices require exceptional measures, stressing that modernization and development have become an urgent need, and the Libyan people have always been at the forefront of aspiring peoples in construction, modernization and development.