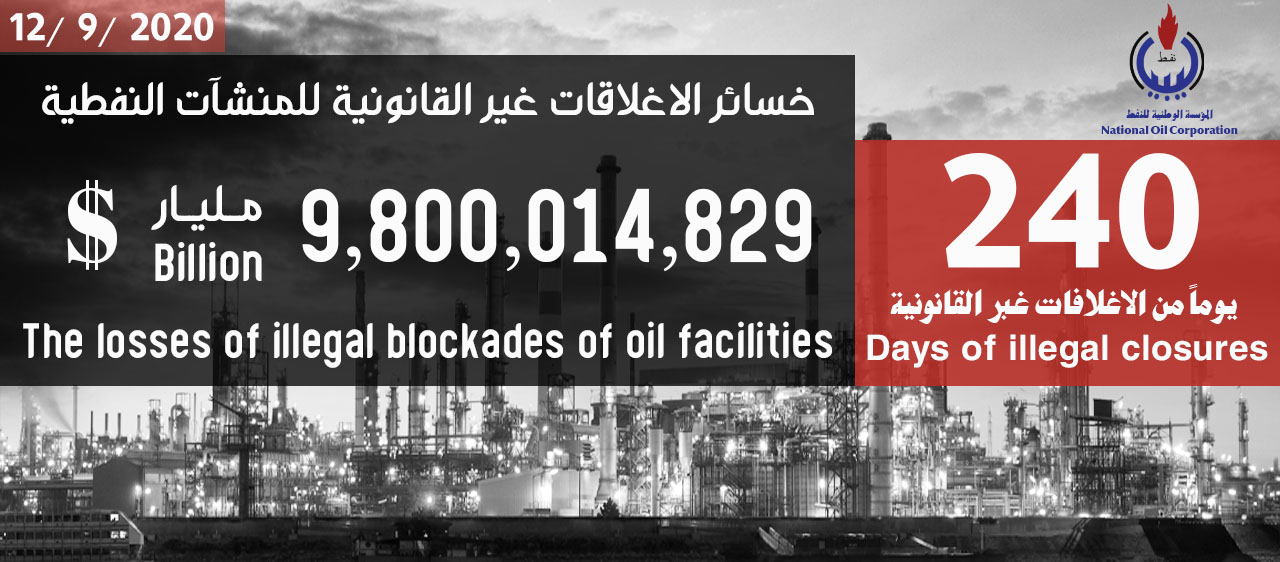 Libyan Cloud News Agency – Tripoli
The National Oil Corporation (NOC) said that the losses of oil fields and ports closure for 240 days have reached 9.8 billion dollars.
The level of production exceeded 1.2 million barrels per day before the closure. It has declined dramatically since January 18, 2020, when the National Oil Corporation declared a state of force majeure after stopping oil exports from major ports.