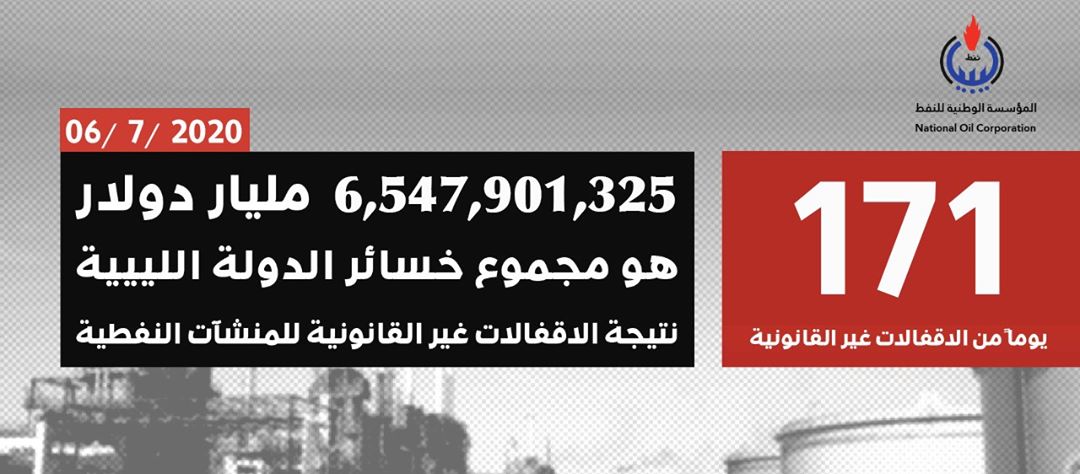 Libyan Cloud News Agency – Tripoli
The National Oil Corporation (NOC) said that the losses of oil fields and ports closure for 171 days have reached 6,547,901,325 dollars.
NOC affirmed in a statement its refusal to blackmail and adherence to the rule of law. It explained that its role lies in supplying money to the Central Bank of Libya through sales operations, and has nothing to do with the mechanism of its spending.