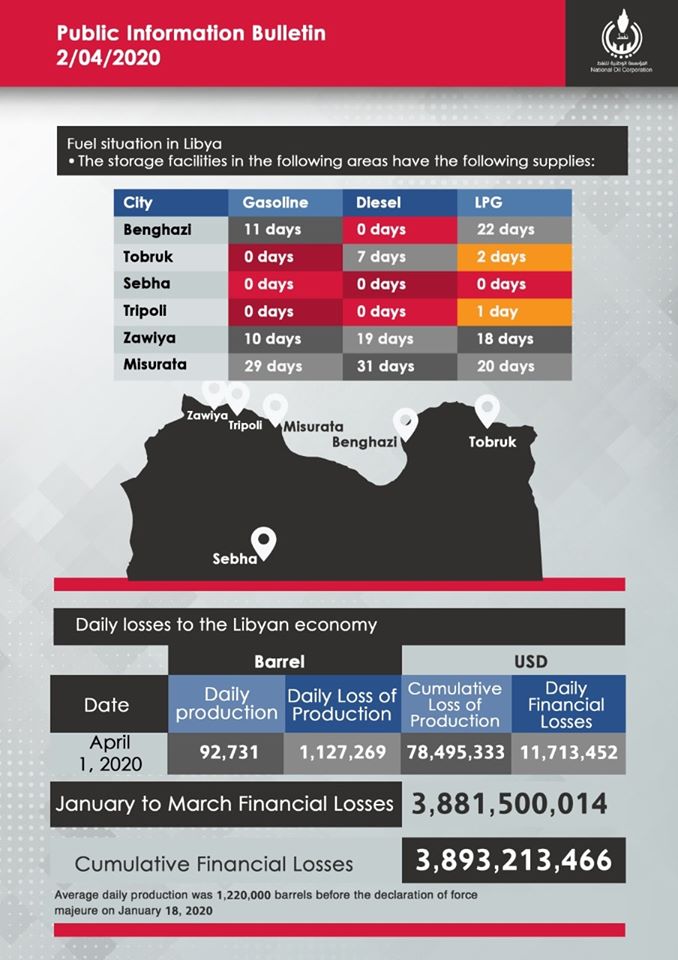 Libyan Cloud News Agency – Tripoli
The National Oil Corporation (NOC) has declared that the forced and illegal restriction of production on January 17, 2020 has resulted in financial losses exceeding 3,893,213,466 USD.
In a statement, NOC indicated that the Libyan economy and financial reserves are getting weaker every day due to the blockade.
It said that the total oil production inside Libya is down to 92,731 barrels a day, as of April 1, 2020.
"Many NOC facilities were illegally shut-down on January 17, 2020. This resulted in the shutdown of Zawiya refinery, and since then NOC has had to increase its imports of fuels to meet people's basic needs," read the statement.
NOC called on all parties within Libya to lift the blockade and re-start oil and gas production, so every Libyan can benefit from a stronger economy and a more steady supply of fuels.