Economics and Business
Libyan oil exports to People's Republic of China doubled in 2018
#Libyan_Cloud_News_Agency - Tripoli.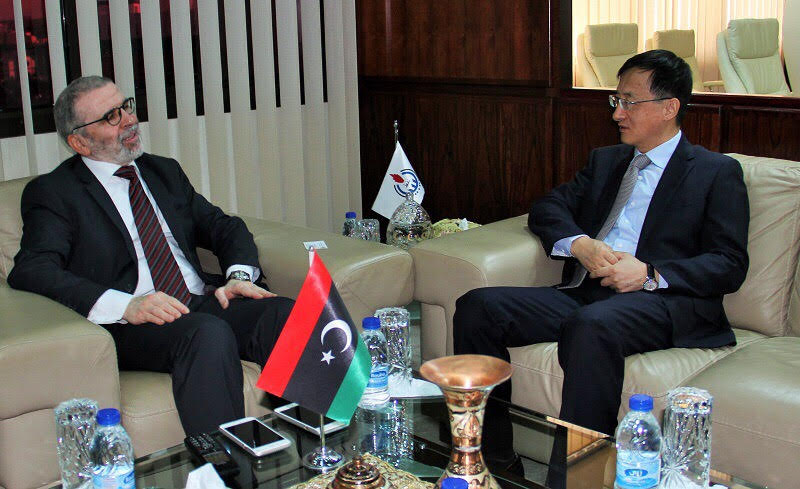 The chairman of the National Oil Corporation NOC, Mustafa Sannallah, received on Wednesday the Chargé d'affaires of the Chinese Embassy in Libya, Wang Qimin, and his accompanying delegation.
The two sides discussed the prospects of joint cooperation between the two countries and the opportunities available to the Chinese oil companies to enter the Libyan market. He expressed his pleasure at the increase in the volume of Chinese imports of Libyan oil, which exceeded 3.5 billion US dollars (USD) this year, more than double compared to last year's figures 1.7 billion USD.
The Chinese Chargé d'affaires praised the contribution of the NOC in promoting the Libyan economy effectively and continuously, stressing the need to allow the foundation to continue its work without hindrance.
He also encouraged the Chinese oil companies to return to Libya, and expressed his thanks and appreciation to the Government of the People's Republic of China for its continued support to the foundation, which enhances Libya's stability and contributes to the prosperity of its economy.