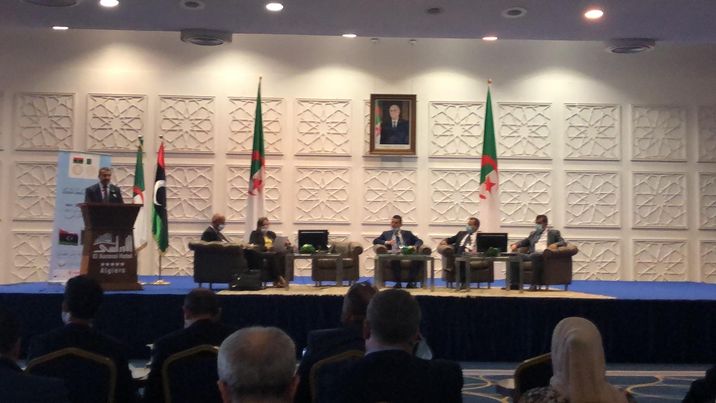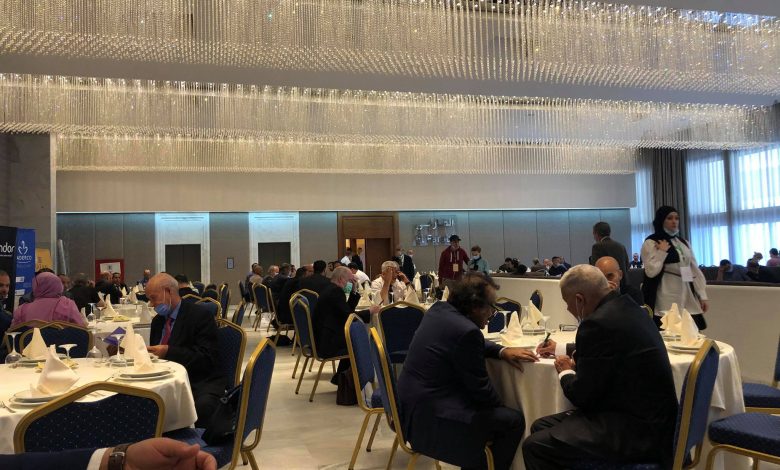 Libyan Cloud News Agency – Algiers
The Minister of Economy and Trade of the Government of National Unity, Mohamed Al-Hawaij, called on Algeria to establish a free economic zone between the two countries.
In his speech at the Algerian-Libyan Economic Forum in Algiers on Saturday, Al-Hawaij also called the Algerian authorities to establish joint commercial and maritime lines and to reopen Debdab border crossing with Libya to promote trade.
Al-Hawaij referred to the distinguished political relations between the two countries, proposing to conclude an agreement between the Central Bank of Libya and its Algerian counterpart to facilitate banking procedures between the two sides with the aim of encouraging trade and strengthening bilateral economic cooperation.
Al-Hawaij said that the current trade exchanges between the two country reach 65 million dollars, adding that trade exchanges should reach approximately three billion dollars if these recommendations are implemented.