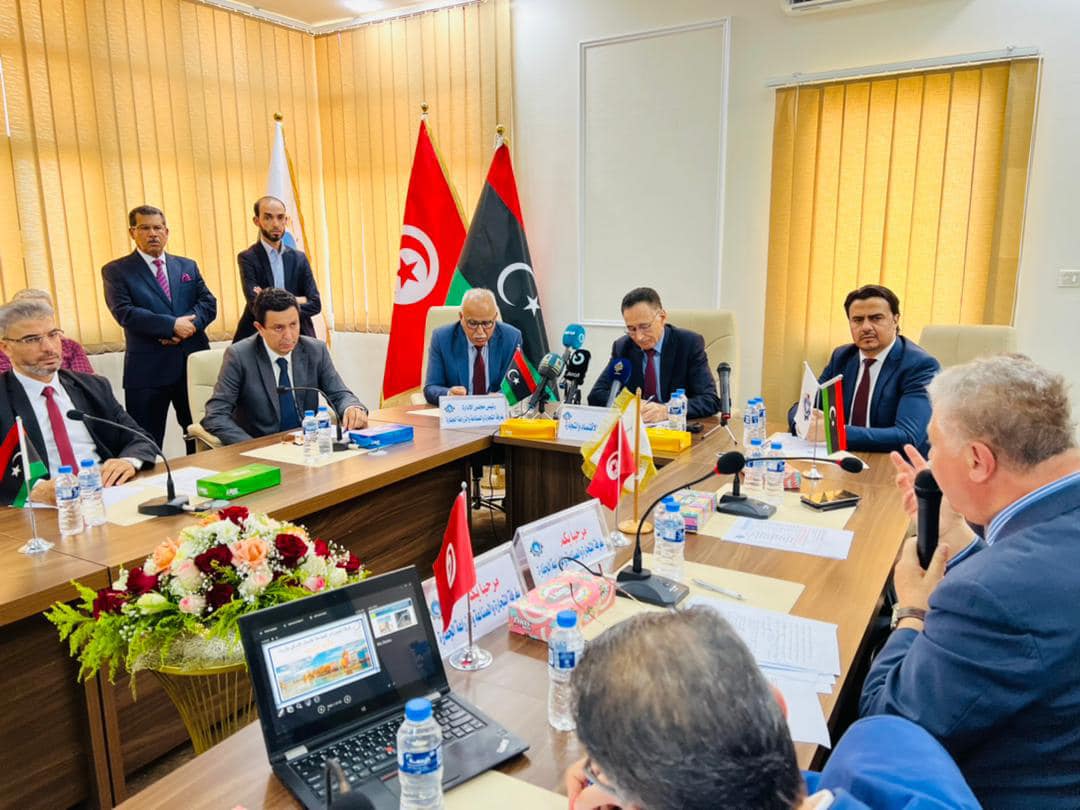 Libyan Cloud News Agency – Tripoli
Libya's Jafara Chamber of Commerce, Industry and Agriculture signed a memorandum of understanding (MoU) with the Chamber of Commerce and Industry in the North-East of Bizerte, Tunisia, in the presence of the Minister of Economy and Trade, Mohamed Al-Hawij and the Ambassador of Tunisia to Libya, Asaad Al-Ajili.
Al-Hawij stressed the importance of developing a program of work for this MoU that would contribute to strengthening commercial and industrial cooperation, revitalizing transit trade towards the African market, and contributing to providing the necessary facilities for business owners, investors and manufacturers in order to increase production and develop the local industry.
The Tunisian ambassador said that he will work hard to overcome all the difficulties that Libyan exports face in entering Tunisia.
This MoU comes to enhance communication between the economic and commercial activities between the two countries, and to exchange experiences with regard to laws, legislation and studies on economic activity, as well as economic and commercial information and statistics related to the markets in both countries, with the aim of increasing the volume of trade exchange and expanding the horizons of cooperation between commercial, industrial and service institutions and companies.